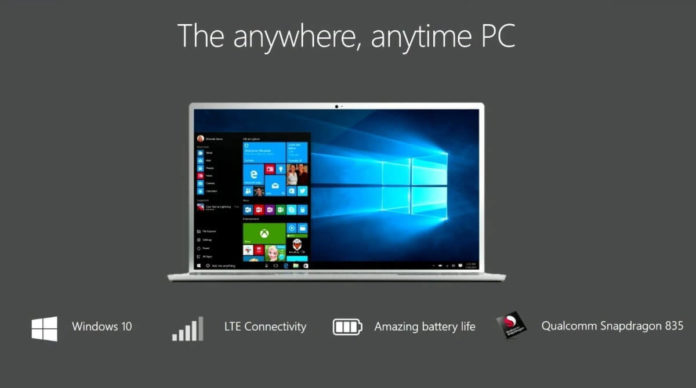 It is normally difficult for a new category of devices to gain momentum among the customers if they have been used to a particular category of devices for a very long time. It stays true even if the new category offers something really useful. In this case, people have been used to traditional laptops and notebooks for a very long time. Always Connected PCs are perfect for people who travel a lot and have connectivity and battery life as their main priority. But then again they will need an extra push for them to actually buy the product. Luckily, for Always Connected PCs, this push comes in the form of free unlimited data.
One of the main selling point of Always Connected PCs is of course connectivity. This can be enabled by inserting a SIM of a carrier of your choice or by putting an e-SIM if you want to switch carriers often. But data packs does come at a price.
The fourth-largest mobile network provider in the United States, Sprint, has agreed to solve this issue by providing free unlimited LTE data to customers who buy any of the Always Connected PCs. These include the HP Envy X2, Asus NovaGo, and the Lenovo Miix 630. The offer will be available till December 31st of 2018.
After the offer expires, users can opt to pay $15 a month to get the unlimited LTE data offer. It can be reduced to $10 if you enable autopay. Keep in mind that you would have to pay extra for taxes. Also, there could be speed throttling if you reach a particular threshold of data usage.
Sprint has not yet confirmed whether or not the offer is available for existing users of Always Connected PCs. So we are not sure if this offer is only to tempt people into buying these devices. At the time of writing this story, Sprint is not selling these devices in their stores.
Free unlimited data offers for Always Connected PCs makes all the sense in the world. Customers won't have to worry about data costs at least until the offer expires. Sprint might announce more details about this offer in the coming days.