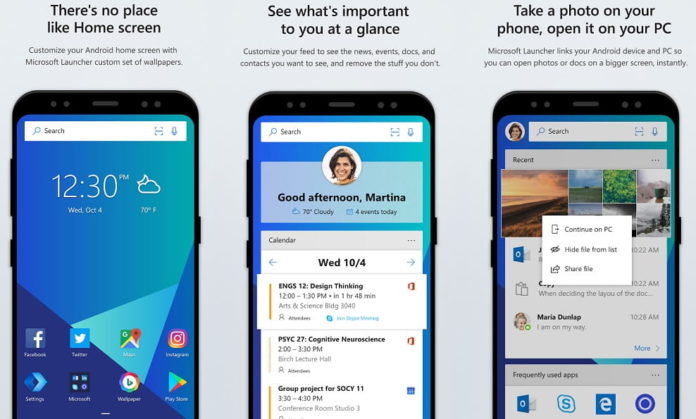 Microsoft today released a new update for its Microsoft Launcher Beta app for Android users. The latest update comes with parental control feature for the Launcher app.
Microsoft Launcher users on Android will be getting support for family accounts. Users will now be able to know the last location of their kids directly on their devices by creating a family account. The users would need to install the latest Beta update with version 4.10 from the Google Play Store.
The latest update is part of the testing program which the company has launched in two phases, the first update focusing on the family features for the beta users.
For parents to have access to the parental control on their Android device they would need to be on Android 5.0 and older versions installed on their kids devices.
Along with the latest beta update to the Microsoft Launcher app, Microsoft has also pushed out a new update for the stable version of the Launcher app for Android users. The latest update to the stable version comes with many new improvements which have already been tested in the beta application. The latest update to the Microsoft Launcher app for all Android users is available with version 4.9.0.
The update comes with an improved Home screen, along with support for sorting out folders in alphabetical order. The update also includes new gestures which lets users to customize the Home Button from the home screen. Users will also be able to expand notifications, screen lock and more after downloading the latest update.
The new gestures also includes option to let users quickly lock their home screen by double tapping on the screen. The above features released to the stable version have already been tested on the beta version of the Launcher application.
Updates to both the  stable and beta version of Microsoft Launcher app is currently rolling out and can be downloaded by going to the Google Play Store.
Do let us know what you think of the new parental control features released by Microsoft for the Beta version of Microsoft Launcher app, in the comments below.