Microsoft at its Build 2018 developer conference revealed that it is working on bringing new and updated Fluent Design to some of its core application in Windows 10. While OneNote application is soon expected to receive the new Fluent Design elements, Microsoft is also testing the changes for Mail and Calendar app.
Today the company announced that Windows 10 Mail app will now be coming with the updated Fluent Design. The new density elements are being implemented in the Windows 10 Mail app due to an issue pertaining to the low resolution on some devices. The low resolution results in users not being able to see more than 6 emails at a time.
The number of emails visible varies depending on the device, if the device is touch-based then the number of visible emails is sometimes more. The Mail app already supports three new settings option – spacious, medium and compact.
With the help of the new option and the introduction of the new Fluent Design density elements, users are now expected to see 26% more emails in a multi-line mode and 84% emails are visible in a single line mode.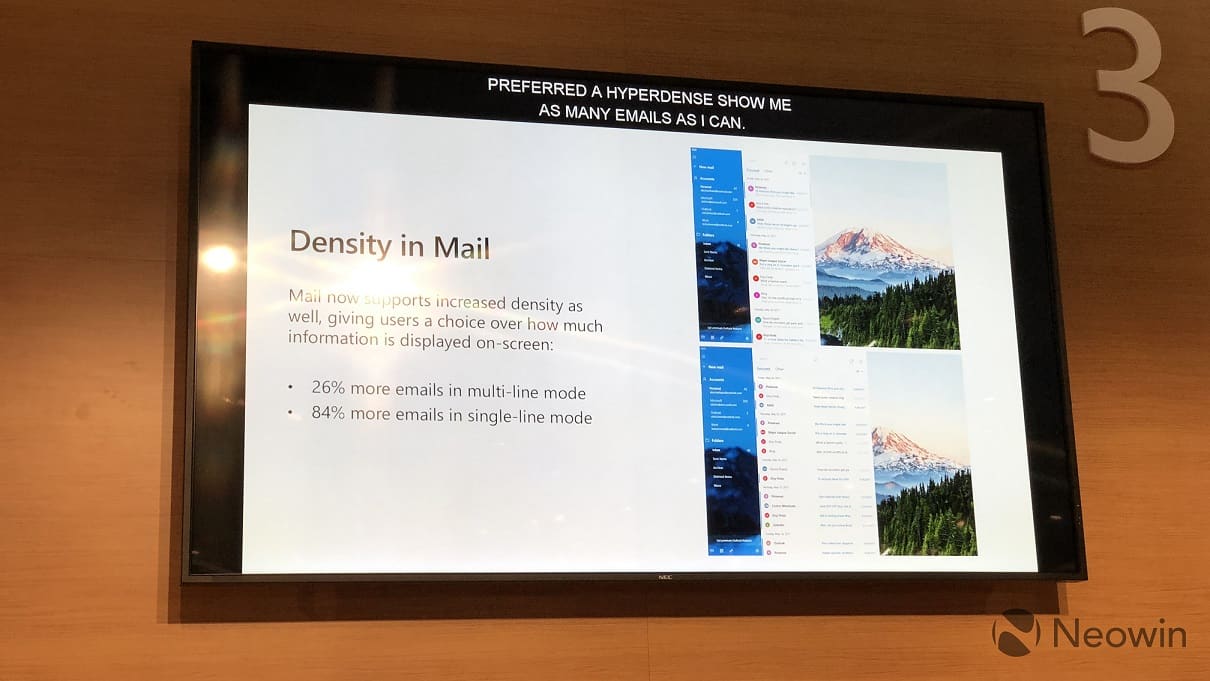 In the upcoming Windows 10 update, Microsoft plans to bring the improved Fluent Design system which works across all the devices including PCs and tablets. The company is also working on a new command bar fly out the menu.
Microsoft demoed the new command bar fly out on the OneNote application which also got the new Fluent Design density elements. Microsoft is also introducing new transient UI which will be available for automatic pop up menus. The transient UI will not be applicable for pop-ups which are manually closed by the users.
There are more Fluent Design density elements which are expected to be made available for some of the other apps, and it could be pushed out in the upcoming preview builds for Insiders. These new changes include more simplified colour for users, compact sizing and more.
The new Windows 10 Mail with updated Fluent Design is available for download in the Microsoft Store. What do you think about the Mail app for Windows 10? Let us know your thoughts in the comments below.