Microsoft's efforts to make Windows Phone a popular mobile operating system turned out to be unsuccessful and they eventually had to pull the plug on Windows 10 Mobile. Microsoft has instead shifted their concentration to iOS and Android. Microsoft has a lot of applications developed exclusively for Android and iOS. The challenge that Microsoft has is to make Android and iOS users to use their PC to access the mobile devices and vice versa.
Windows Timeline is a great feature that helps users to keep track and resume tasks which they have previously done in any of their devices. The users can resume a task which they were doing on their smartphone from their PC. This would make the users feel like their PC becoming an extension or a second screen to their smartphone. At Build 2018, Microsoft announced that Windows Timeline feature was coming to Microsoft Launcher for Android and since iOS doesn't support any launchers, Timeline would be coming to Edge browser on iOS. This would make the smartphone a second screen to the PC.
Microsoft Launcher for Enterprise is powered by Microsoft Intune and can be used to have a secure home screen for all their job-related applications.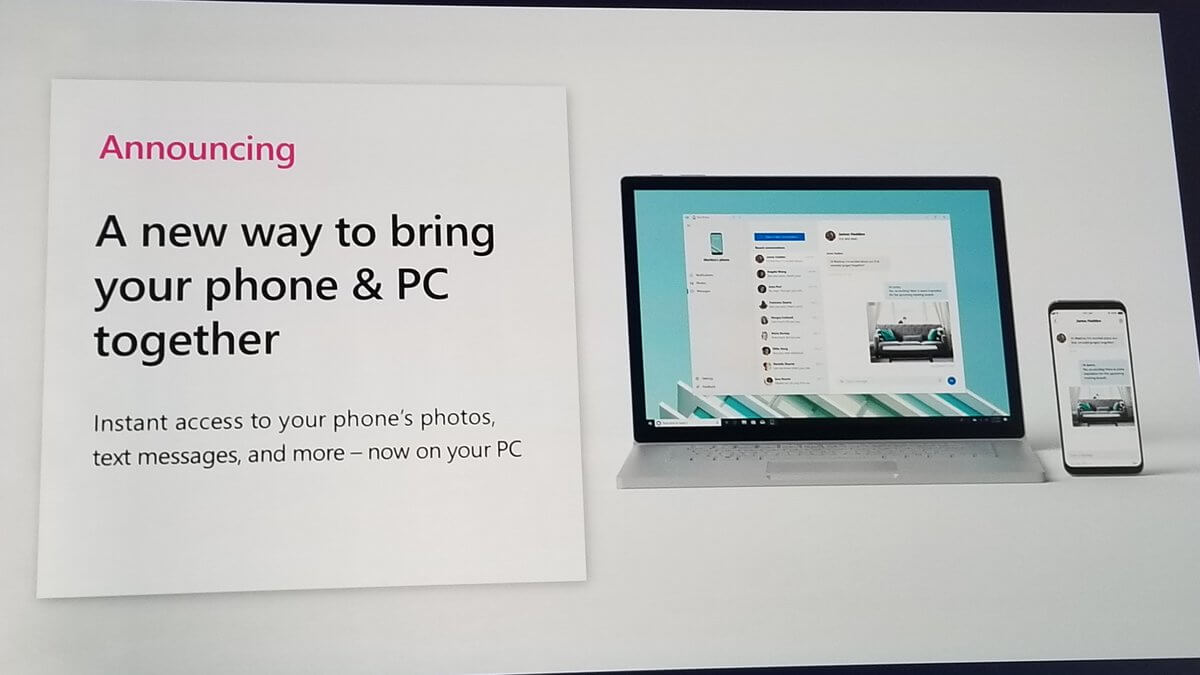 Another new feature Microsoft announced was "Your Phone". This will be available in a future update to Windows 10. "Your Phone" will be able to synchronize texts and notifications easily from your smartphone to your PC. Users can see their text messages and notifications from the app itself. There is a photos section which helps users to access photos from their smartphone through their PC so that they can view and edit those pictures in Microsoft Photos app.
Users will be able to reply to texts directly from the "Your Phone" app. They can also interact with notifications on their smartphone from their PC. The notifications will be grouped according to their respective applications. Although Microsoft didn't announce at Build 2018, Cloud Clipboard will also be coming with Your Phone application.
The idea here is to reduce the chances of users shifting their focus from the PCs to their phone. If a user is working on their PC and they get a notification on their phone, chances are they will surely check their phone. By using an app like Your Phone, the users can receive these notifications in their PC itself so that they wouldn't have to pause their work on their PC. Microsoft hasn't specified any timeframe as to when these features will be coming to Windows 10, but more information will be provided in the coming weeks.