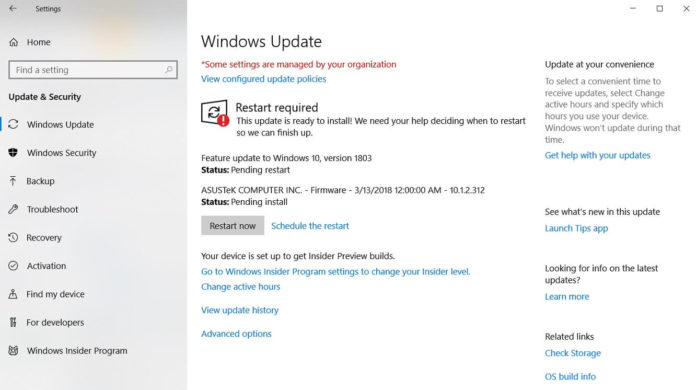 Direct download links for Windows 10 KB4103727 is now available from Microsoft's Update Catalog. The cumulative update for Windows 10 Fall Creators Update (version 1709) is available with improvements and general bug fixes. It's an important update for the majority of systems in the Windows 10 ecosystem running the version 1709.
Windows 10 KB4103727 advances the operating system to Build 16299.431, and users are recommended to install the update as soon as possible. The Build 16299.431 includes security fixes and performance related improvements. Microsoft is not addressing too many bugs with today's update, but it's likely that another cumulative update could be released later this month to include more fixes for everyone.
As you might have guessed already, the update comes with no new features or major changes. If you're looking for new features, you can download and install Windows 10 April 2018 Update. The Windows 10 KB4103727 also includes fixes for Microsoft Edge and Internet Explorer browsers. You can check out the full changelog below but it's worth noting that most of the fixes are for enterprises.
KB4103727 Download Links for Windows 10
Windows 10 KB4103727 Direct Download Links: 32-bit (x86) and 64-bit.
KB4103727 Windows 10 16299.431 Full Changelog
Microsoft has addressed bugs in Internet Explorer. The company is also updating Microsoft Edge and Internet Explorer with the ability to respect the video preload flag in certain scenarios. The software giant is also addressing a bug where Windows Mixed Reality device fails to download the updates.
Microsoft is also addressing the issues on AMD platforms that causes loss of USB port functionality. The company has increased the minimum password length in Group Policy from 14 to 20 characters.
The software giant is also addressing bugs with the Remote Desktop server where it may throw an error. Last but not the last, the company has addressed an issue where App-V Scripts (User Scripts) stops working due to a bug in Windows Servicing system.
Microsoft is rolling out security updates to core components of Windows 10. The security updates are available for Microsoft Edge, Internet Explorer, Windows Hyper-V, Windows kernel, Microsoft Graphics Component, Microsoft scripting engine, Windows app platform, frameworks and more.