One of the most difficult things while working on your PC is that you would have multiple web pages, documents, and other files related to that project which you are working on. Web pages will be in different tabs in your browser but all the other stuff will be in different places. You might have different folders on your desktop related to different projects that you have been working on. It is really difficult to remember which folder is related to which project. Also, the web pages will not be easy to find once you have stopped working on the project.
Microsoft aims to tackle this difficulty with a new feature in Windows 10 called "Sets". Sets was just announced at Microsoft Build 2018. This feature has been previously available in Windows 10 Insider previews. Sets will enable users to group certain apps and web pages into tabs in such a way that all these tabs will be available in a single window. It looks similar to the tabs that you open in a web browser. The difference here being, these tabs will constitute web pages and also applications so that all the tools required for whatever project you are working on will be available in the same window.
Suppose you are working on an article about rainfall. You have to make an article and also you would have to make a presentation of the same. This means that you need relevant information from websites, and make a Word document and a Powerpoint document. With Sets, you can have these three items in a single window. You can have different tabs for useful websites and two other tabs for Word and Powerpoint. This would drastically improve productivity.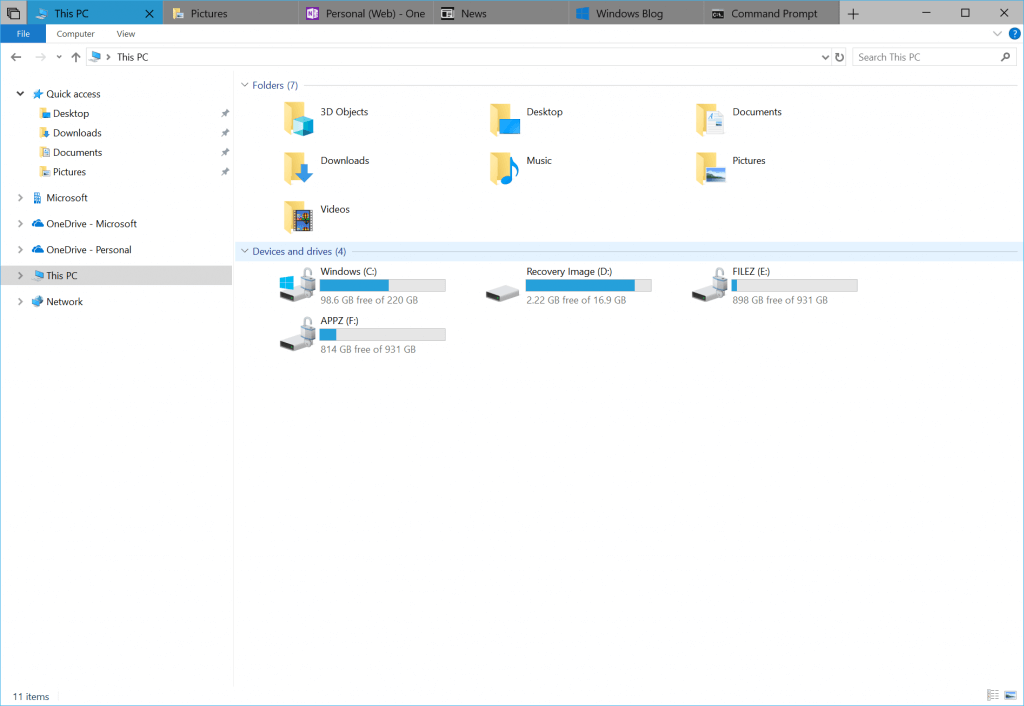 Another good thing about Sets is that you can have multiple windows. You can have one window with many tabs for one project and you can have another window with many tabs for another project. These windows can coexist simultaneously.
Microsoft Edge is the tool that you would have to use in order to access Sets. On clicking on the button to open a new tab, you would be greeted with links to open applications and files in addition to your most used and important websites. This would enable you to open applications and files as tabs in Edge browser similar to opening web pages.
Sets will also integrate with Windows Timeline so that you can open a tab with whatever you have been working on previously and that too from any device which is logged in with the same Microsoft account. You will also be able to synchronize Sets in your iOS and Android devices. Windows Timeline is also able to do that which makes these two the best tools for making Microsoft's vision of embracing other platforms a success.
But this isn't an easy thing to do. First and foremost, Microsoft would need the support of developers. A few apps are not necessary to convince people to use Sets. Developers would have to enable support for Sets in their respective applications. Another difficulty is convincing people to switch from Google Chrome to Microsoft Edge as Sets is accessible only if you are using Microsoft Edge.
Microsoft also announced that Sets will only be available to the public when they feel that it is necessary. This means that they would need more developer support as Sets will only be successful if it can be used with all the apps a user needs. That said, Sets is one of the best features to make productivity a breeze.