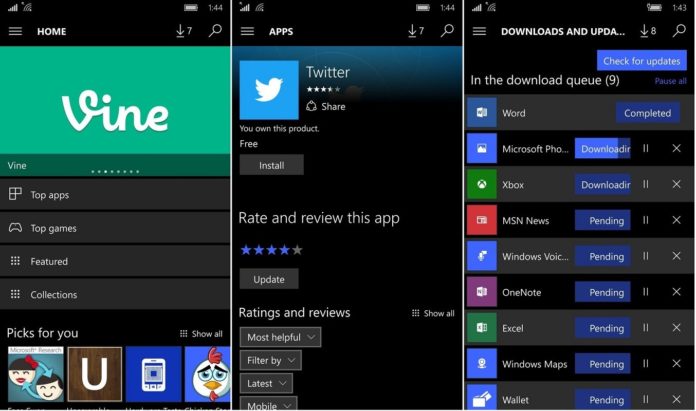 Microsoft today released a new update for its Store app for Windows 10 PC and Mobile. The latest update bumps the Store app to new version 11804.1001.7.0. The update is currently being rolled out to Insiders enrolled in the Release Preview Ring on PC and Mobile.
The latest Store update brings back the new Fluent Design elements to the Hamburger menu of the Store application. The Fluent Design elements were added to the Store app when the company first launched it for Windows 10. This addition affected the performance of the Store which forced Microsoft to remove the Fluent Design elements after negative feedback from the users.
The company again added the Fluent Design elements after making some refinements to some part of the Store application but had to remove it again due to the buggy performance of the application.
Today Microsoft has added back the Fluent Design elements and this time the changes are only noticeable on the hamburger menu.
Another new change the Store team has made is to the ratings review. Users will now be able to send reviews for the same application individually differentiating it based on the device it is installed. For Example, you will be able to provide a review for the app only for PC even though the app is also installed on Mobile.
Microsoft has again started pushing out Fluent Design elements to most of its core applications, the company yesterday updated the To Do app with similar changes.
Along with the addition of Fluent Design elements and improvements to the ratings review option, Microsoft has also made it a point to fix some under the hood bugs and improve the overall performance of the Store application both for Windows 10 users on PC and Mobile.
As reported above, the latest update for Microsoft Store is currently rolling out and is available for all Windows 10 devices enrolled into the Windows Insider program.