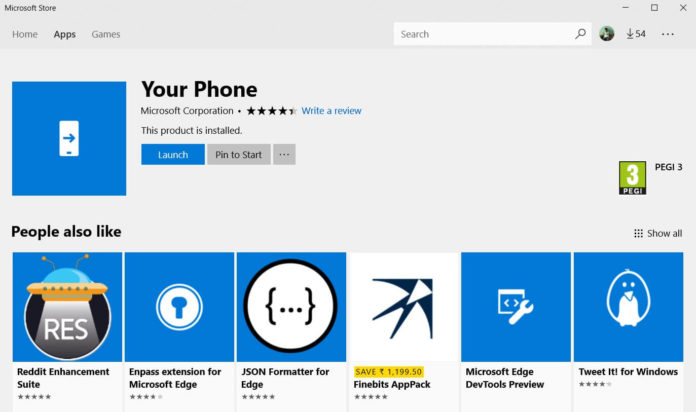 While Microsoft's Windows 10 April 2018 Update deprecated Phone Companion as the entire functionality has been moved to the Settings app, the company is not yet giving up on Windows and rival platforms integration. It appears that Microsoft is bringing a new app to Windows 10 which allows users to continue activities on PC from where they left off on phone.
A Reddit user Noam_ha has spotted a new app in the Microsoft Store called 'Your Phone' which allows users to send web content from phones to PCs and more. It can also send videos to your PC. It is worth noting that the app can be downloaded and installed, but the feature isn't working at the moment.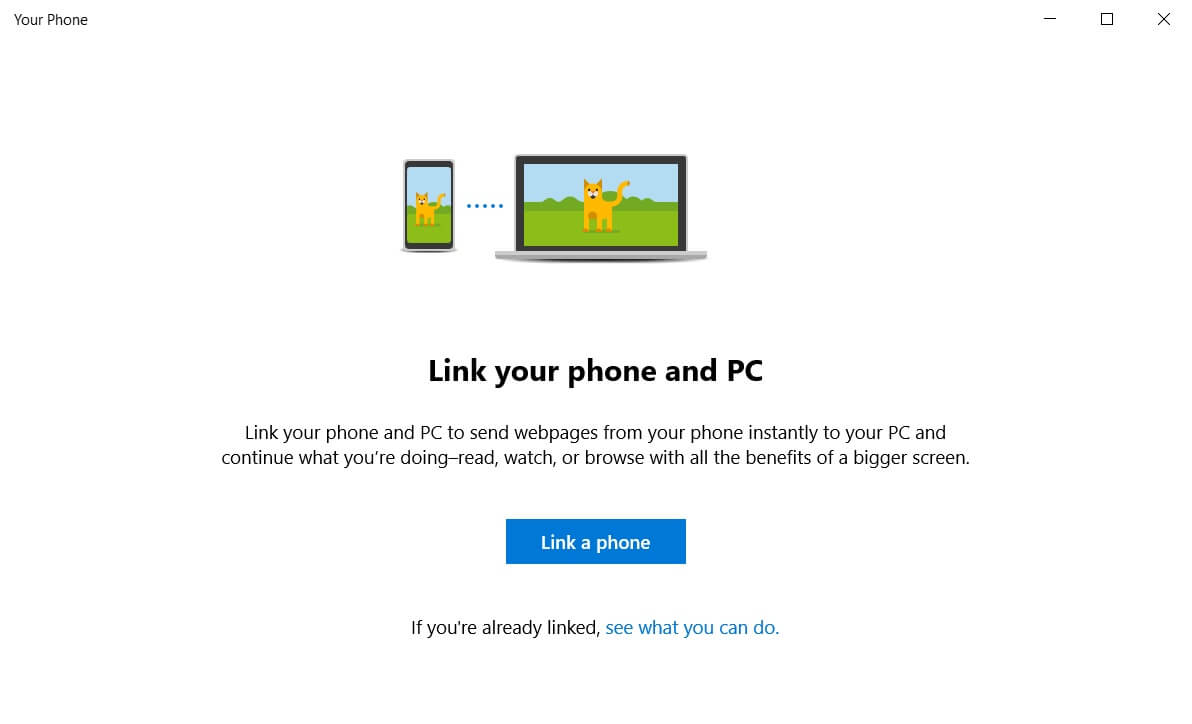 "Link your phone and PC to send webpages from your phone instantly to your PC and continue what you're doing—read, watch, or browse with all the benefits of a bigger screen," Microsoft explains. You can download the app from here.
Last year, Microsoft launched a feature called "Continue on PC," which allows Android and iPhone users to browse the web pages on their phones and continue from where they left off on a PC powered by Windows 10 operating system. It looks like that the Your Phone app could make things easier for Windows 10 users when connecting the phone to the PC.
The new "Your Phone" app also indicates that Microsoft is still very much committed to improving the experience between Windows and Android and iOS ecosystem.
Microsoft hasn't officially announced Your Phone app yet, and it's likely that the app will be soon integrated into the operating system as the company is focusing more on the features integrated into Windows 10 without the need for additional apps. In the past few months, Microsoft has been focused on Continue on PC experience and synchronization support between phones and PCs.
The integration between Windows and rival mobile platforms is part of the firm's strategy to remain relevant in mobile as Microsoft has already given up on Windows Phone. Most of the Microsoft apps for Windows are available on rival platforms app store, and Continue on PC experience bring phones and PCs closer together. Microsoft is likely to continue efforts in this regards and the software giant could soon integrate similar phone features in Windows 10.