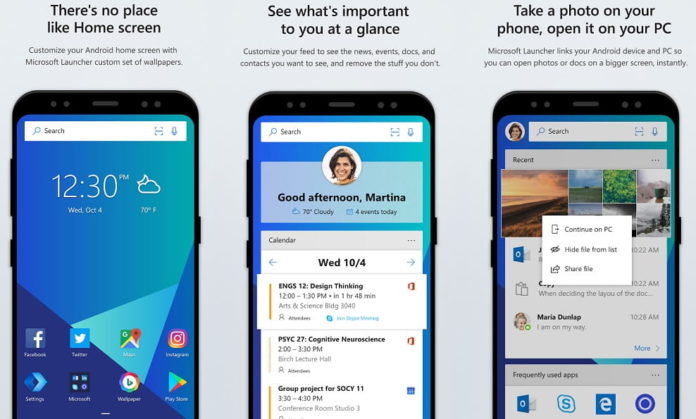 Microsoft today pushed out a new update for its Microsoft Launcher app for Android devices. The update brings some minor new features to the users who are part of the beta program.
The app has been bumped to the new version and comes with some minor new features for the Beta version of the Microsoft Launcher application. The latest update comes with new and improved Home screen import logic.
Beta users will now be able to sort their apps in alphabetical order in folders. You will now be able to display names of apps or folder in the dock. Launcher users will now also be able to press the Home button from the Home screen with the support for customizable gesture support.
Microsoft has also introduced a new gesture option which lets you to quickly lock your Home screen without having to use the side buttons of your mobile to lock the phone. The Launcher team in its previous update have brought improvements to the Cortana Integration. The Cortana Integration now supports other device settings like Wi-Fi and flight mode which was not available in the previous update.
The developers have also made some minor UI tweaks to improve the application for Android devices. There are also some under the hood bugs which have also been fixed to improve the performance of the application for beta testing.
As reported this update is only available for Microsoft Launcher Beta testers on Android and after successful testing, this update is expected to be rolled out to public users in coming days.
Since this is a Beta version of the application there are bound to be crashes and issues. If you are looking at a more finer experience with the application, then download the full version of the application from the Google Play Store.
The latest update to the Microsoft Launcher App Beta is currently live and Android users can download it from the Google Play Store.