Microsoft's Windows operating system has been here for decades. Even with the latest version of Windows 10, there are a lot of Win32 elements or legacy components in the operating system. These legacy components were perfected by years of development but Microsoft wants to have a modern operating system for their users. This is not at all easy and even if Microsoft find ways to remove all the old Win32 elements in the operating system, they cannot replace it altogether as it may not be well received by the users.
Microsoft is following a phased approach to tackle this issue. With newer releases of Windows, Microsoft is slowly moving older legacy tools to the Settings app. This will make the operating system modern and it wouldn't be hard on the user too.
The next legacy component that is getting into the settings app is Disk Clean-up. Disk Clean-up has been available since Windows 98. Now with the Windows 10 Spring Creators Update, it is being replaced by Free up space tool in the Settings app.
Disk Clean-up allowed users to delete older build of Windows after they finished downloading and installing a newer update. This gave the users a lot of free space. The tool also gave users the ability to remove temporary internet files, temporary files, and thumbnails.
With the new Windows 10 Spring Creators update, Microsoft is bringing a "free up space now" option into the Settings app. This new option will be able to do all the functions which Disk Clean-up is capable of.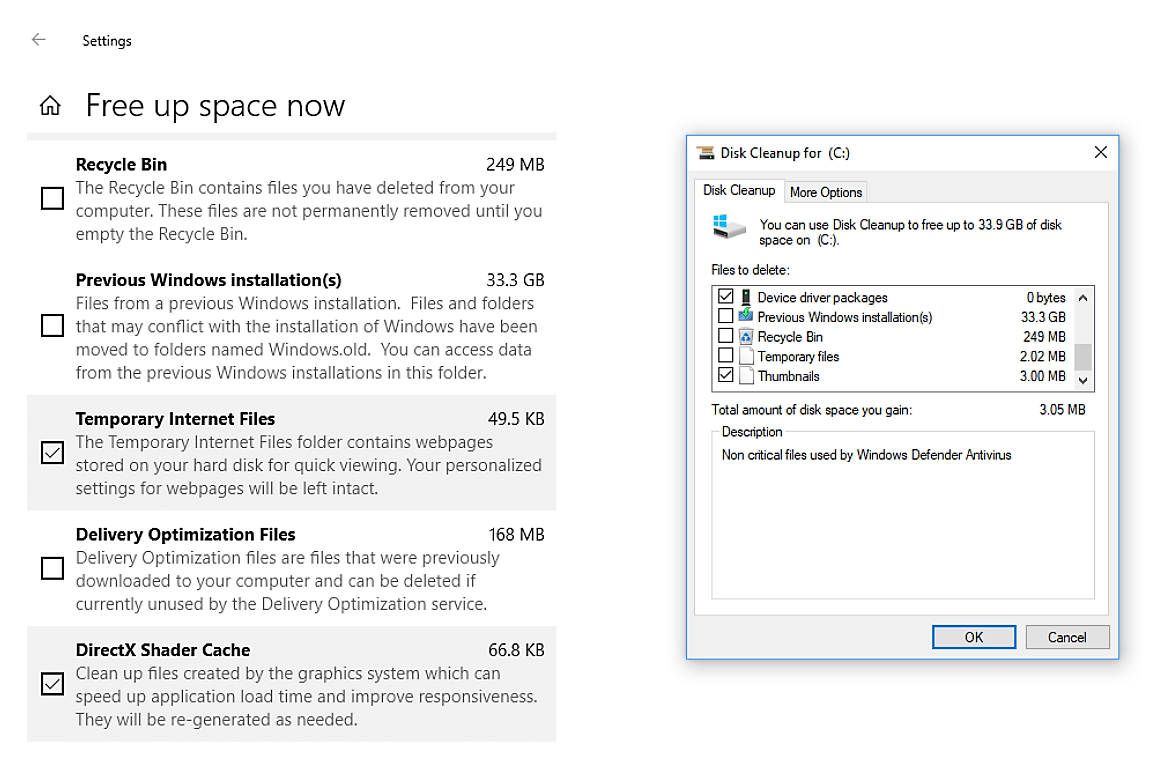 To access this option, after installing the Windows 10 Spring Creators update (or Redstone 4), the user would have to:
Open the Settings application from the app list or by pressing the Windows key and I together.
From the Settings app click on System and select the Storage option.
Click on "free up space now" option on the Window.
Settings app will eventually replace Control Panel
Control Panel was the go-to tool for changing any setting on the computer. Microsoft is changing that by making the Settings app more powerful. More features and tools from the Control Panel are making its way into the Settings app.
This means that Microsoft will eventually replace the Control Panel with Settings app. Of course, it will take a few more years to happen but once it does, the operating system will be truly modern. This also suggests that Microsoft has plans to remove all Win32 components from the operating system including the File Manager we know and love.