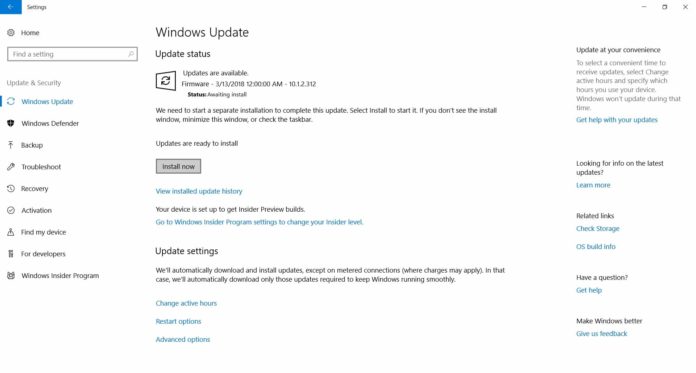 The department back in February announced that the United States Air Force must upgrade all computers to Windows 10 by March 31 this year, and today the Department of Defense (DoD) said that the migration to Microsoft's latest operating system desktop is nearly complete. The United States Department of Defense says there are few exceptions but every single system that won't be running Windows 10 will be soon quarantined if not upgraded.
The majority of systems are running Windows 10 and a couple of offices will be upgraded in the coming days or weeks. The migration involved no less than 4 million devices used by agencies, although Microsoft helped the United States Department of Defense in reducing the compatibility issues.
"Because the U.S. Department of Defense is a prime target of cyber criminals and one of the largest and most complex organizations in the world, its leaders know the importance of securing its baseline systems," said Yusuf Mehdi, Corporate Vice President of Microsoft's Windows and Devices Group
It is worth noting that compatibility issues delayed the migration process. The compatibility issues with custom software were addressed before switching the computers to Microsoft's Windows 10 operating system. The migration plans were announced back in February 2016, with the original target set for early 2017. The deadline, however, was missed, due to a number of issues.
It appears that the department was using outdated hardware not compatible with Windows 10, so the US DoD upgraded the hardware and as well as improved the software to fix the compatibility issues. The migration process was extremely challenging, DoD CIO Essye Miller said.
"For the most part, with the exception of a couple [offices], we are there," Miller said. "We'll spend sometime this morning with the deputy secretary just congratulating folks for their hard work," she added. "It's been a long, long, long journey."
Microsoft's Windows 10 is a highly secure operating system but the organizations and state agencies across the world are delaying the migration due to the compatibility issues. Some organizations say that the systems can't be upgraded to a newer version of Windows due to hardware limitations and software compatibility issues.
Windows 10 Spring Creators Update is projected to arrive on April 10 and the update will introduce important security changes. A security report published by Webroot recently confirmed that Windows 10 is the most secure Windows version to date. In comparison to Windows 7 operating system, Windows 10 has been proved to be a tough nut to crack