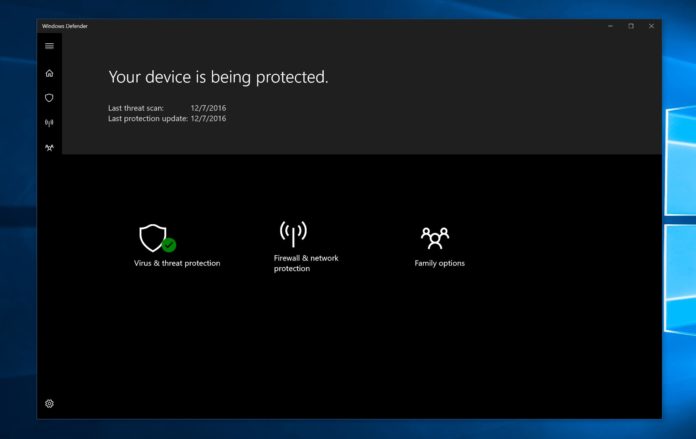 Windows Defender is Microsoft's own antivirus which comes pre-installed in Windows 10 PCs. There was a time when people never cared about Windows Defender and they bought and installed third-party antivirus software to keep their systems secure. Of course, this was necessary because back then Windows Defender was nothing like what it is now. Microsoft has put in a lot of effort and Windows Defender has improved to the point where users don't need third-party antivirus software.
Recent antivirus tests conducted worldwide by security vendors prove that Microsoft's Windows Defender is really good. Microsoft has used this opportunity to explain why Windows Defender is the most popular antivirus solution in the enterprise.
Brad Anderson, Corporate Vice President, Enterprise Mobility + Security at Microsoft says that "96% of all malware is polymorphic". This means that the malware version changes continually so much that only one device experiences a form of the malware before it gets replaced by another form. This is because most malware gets caught almost as soon as it is created. This urges the creators of the malware to adapt and evolve continuously to try to stay ahead. This means that a security system fast and advanced enough to defeat even the most advanced malware is of utmost importance.
The antivirus should be capable of two things. One is to protest the user from all the threats and other is to grow itself to prevent any future attacks. So the solution should not only be able to destroy latest attacks but also be able to predict and avoid attacks that may come in the future.
During the last year, Microsoft spent a lot of time improving their antivirus capabilities in Windows Defender Advanced Threat Protection (ATP) to take a stand in the always evolving threat landscape. Microsoft says that currently, Windows Defender is scoring well in antivirus tests and frequently scoring better than the competition. The best thing is that this technology is also available to Windows 7 users so that they can have a secure transition from Windows 7 to Windows 10.
Microsoft has also given an AV-Comparatives chart which clearly shows that Microsoft was able to block 100% attacks.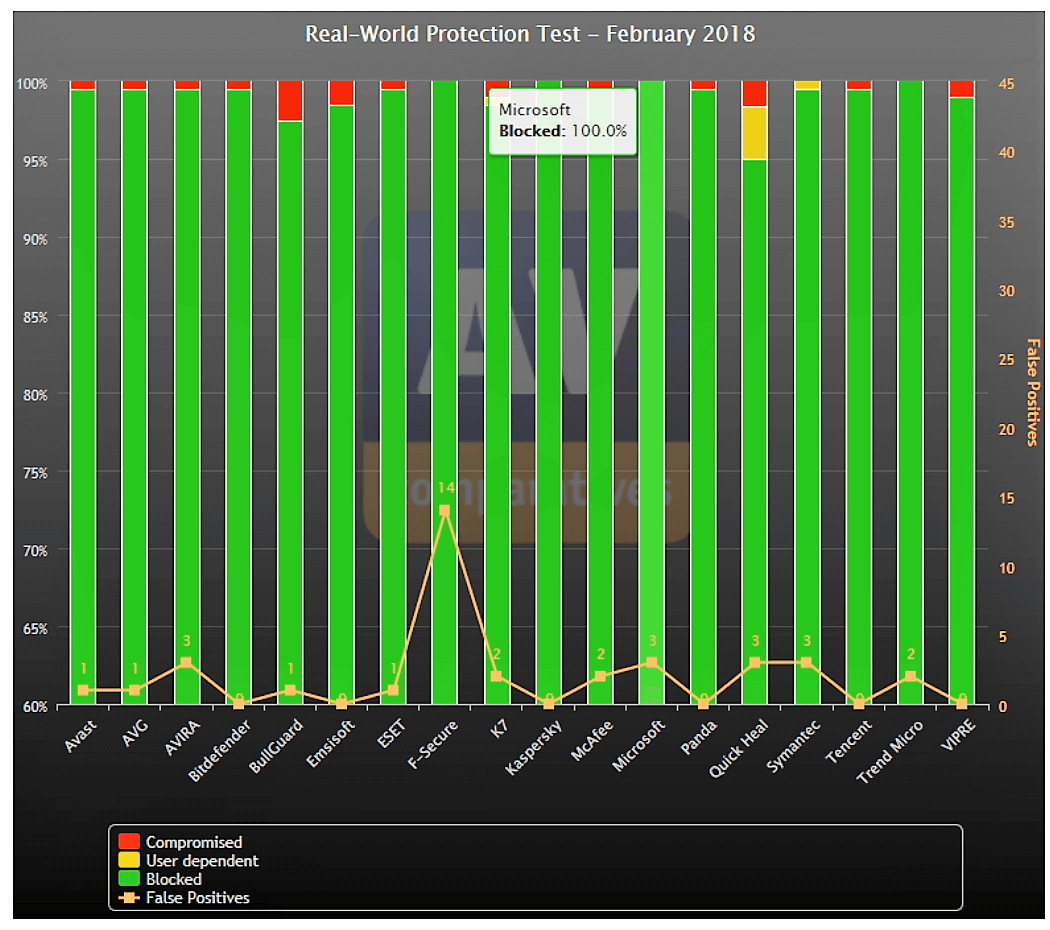 Enterprise capabilities of Windows Defender
Brad Anderson says that Windows Defender is much easier to use than the rest of the competition. The users, whether enterprise or Home, doesn't have to do anything in particular. All the work will be done automatically in the background without straining CPU and without draining the battery. This is because all the antivirus capabilities are built directly into the operating system.  This also makes Defender incredibly cheaper than the rest of the competition.
One other convenience of Windows Defender is that when a big software update is released there will not be any compatibility issues and the update can be carried on without worrying whether Windows Defender will be compatible with the update because it will always be compatible. That is not the case with 3rd party antivirus software.
To get the most secure experience on your PC, update to the latest version of Windows 10 and never miss any security patches that you receive on a monthly basis.