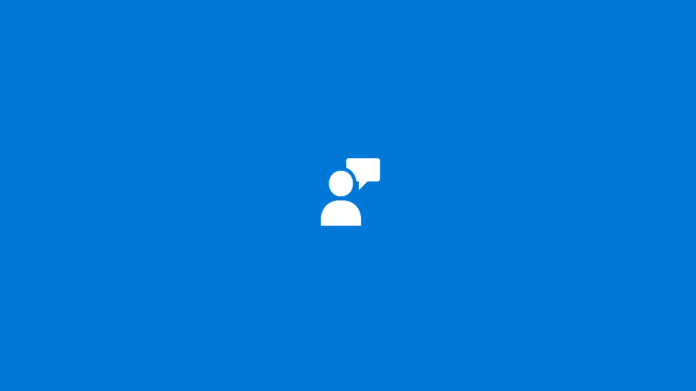 etc.Feedback Hub was introduced in Windows 10 which allowed users to give feedback directly to Microsoft. This app allowed users to express their opinions, report bugs and give suggestions on Windows 10. This app also allowed users to give feedback on any particular Windows 10 app. Right now, the app is baked into the OS, which helps Microsoft to easily obtain diagnostic information. But there were several requests for bringing Feedback Hub to the web.
While there was no word from Microsoft about it, a software engineer on the Feedback Hub team went on Reddit asking users for information on why to bring Feedback Hub to the web.
"Soliciting thoughts: Feedback Hub web presence?

Hey All, I'm Devin from the Feedback Hub team at Microsoft. We've heard from a few of you lately requesting Feedback Hub on the web, but we want to know more! If we had some kind of web presence, how would you use it? What aspects would be most important to you? Here are some questions to start discussion, but feel free to expand on any of these in detail!

Are you looking for a browsing experience so you can read feedback when you're away from your main device?

Are you wanting to read general feedback or specifically see your feedback?

Is syncing comments from the web to the app important, or are you there more to read feedback rather than comments?

How important is upvoting/submitting new feedback from the web? Would it be more useful to submit Suggestions or Problems?

Is feedback more or less important than announcements?

If you are not logged in, would you want to see retail feedback or windows insider feedback?

Thanks in advance for your thoughts! Keep in mind, we're not promising or even hinting that we're working on this. We want the Feedback Hub on Windows to be the best it can be and we have many improvements we want to build. Plus, when you submit feedback on Windows about problems, we can get diagnostics to help fix your issues faster. That said, we're always exploring our customer asks, and this is an area that I'd love some…Feedback! Of course, you can also tell me in the Feedback Hub too!"
Obviously, this doesn't mean Microsoft will bring Feedback Hub to the web, but it is looking for more reasons to make this happen. Implementing such a thing is a huge task, and hence Microsoft needs more information on whether or not it would be any relevant.
Speaking of the web, Feedback Hub on the web could also mean that this app could be a Progressive Web App if this ever happens. This would not only make it easier for Microsoft to maintain the app but also allow the app work on any device with all the native app capabilities like push notifications, etc. This would also align well with Microsoft's mobile app strategy going forward which is PWA.
Overall this is an amazing idea. Since ideas come in anytime, it would be really easy to just pick up your nearest device, which in most cases are phones, shoot into your browser and post the feedback. Right now Feedback Hub requires a Windows 10 device and since there are not many Windows 10 Mobile users, Feedback Hub on the web would be beneficial for Android and iOS users to post feedback. Does this really turn out to reality? That is yet to be seen.