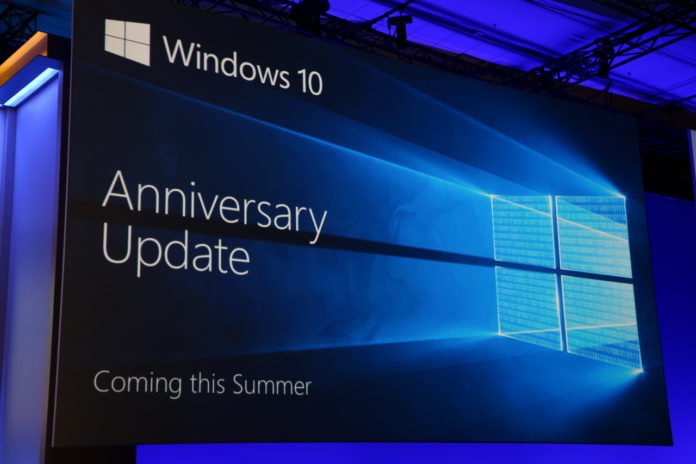 Microsoft has been currently working on bringing Windows 10 "Redstone 4" which would be called Springs Creators Update for all Windows 10 users next month. Earlier today, We had given details about the service support duration for this update that will be offered by Microsoft. Springs Creators update will receive service support from of about 18 months after the launch.
Microsoft has also given information regarding the end of the life support deadline date for Windows 10 Anniversary Update version 1607 that was launched in 2016. Microsoft has mentioned April 10th. 2018 as the day after which the service support will be stopped from Microsoft side for this Windows 10 version. Microsoft will now probably shoot up notifications to those users running their PCs version 1607 to update to latest version of Windows 10 to avoid any harm to their PCs.
End of service support means that Microsoft will no longer provide such devices with regular security updates to those versions of Windows 10. Microsoft has already stopped providing updates for the earlier version of Windows 10 i.e. "threshold 1" and "threshold 2" updates that were launched in 2015 in the month of August and November respectively. This is because have had also passed their deadline date last year as mentioned by Microsoft earlier also.
Please note that the Enterprise and Education editions of Windows 10 will generally keep on receiving an additional 6 months of service support after reaching their deadline date for end of life service support. There is a clear indication given by Microsoft on their website that each version of Windows 10 will be provided with cumulative updates that will contain bug fixes and security updates for 18 months after launch.
So any user who is still using a version 1607 of Windows 10 should upgrade their machine before getting yourself into a security problem. Upgrading your existing Windows 10 device to the latest version is free of cost because of Microsoft offering Windows as a Service.