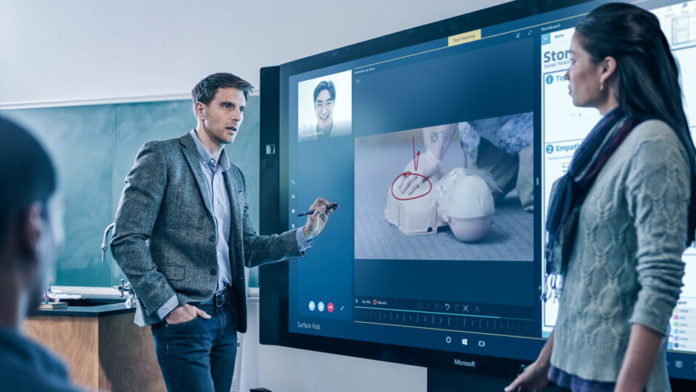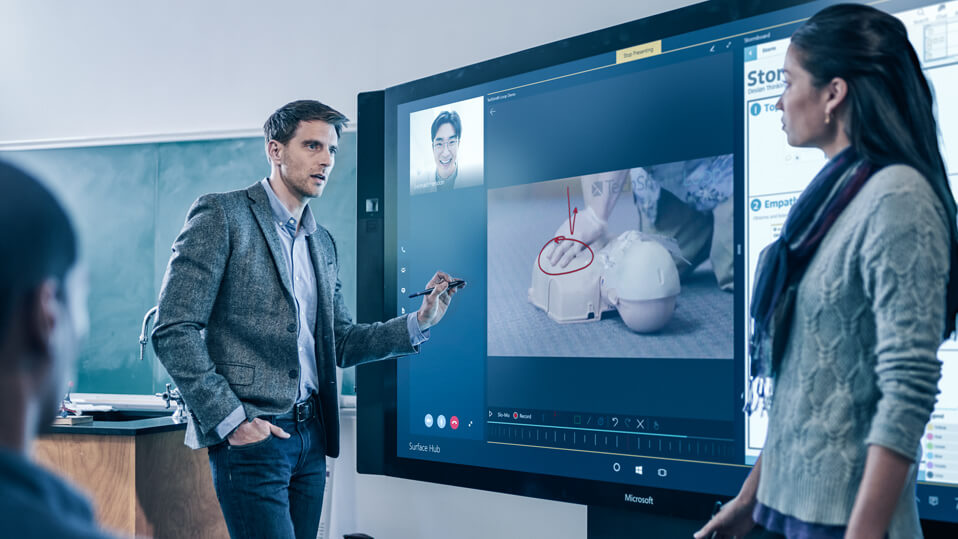 Internally known as Aruba, Microsoft has been working on next generation of Surface Hub device. Microsoft plans to introduce the Surface Hub 2 in the fast half of 2018.
In case if you don't know, Surface Hub is a giant 55- and 84-inch 4K smart display that can be mounted on a wall. The device supports 4K 120 Hz touchscreen with multi-touch and multi-pen capabilities, and it turns on Windows 10. Microsoft specially designed this device by targeting the business class users.
The next generation Surface Hub will bring improved hardware and deliver better performance compared to existing Surface Hub. Microsoft is also working on a software upgrade too. Microsoft Teams integration will also be available on the new Surface Hub. In addition, Microsoft also confirmed that they will bring some software features to the existing Surface Hub via a software update this year.
"Surface Hub created an entirely new device category and we're thrilled with the strong momentum we have seen across the globe. We're working on V2 and will share more in the first half of this year," a spokesperson told to The Verge.
As of now, Microsoft has 5000+ customers across the 25 different market across the world. A spokesperson also mentioned that company will not be able to full-fill the high demand of the device this year because the company is struggling to manufacture these giant displays. That's why they are informing users that, they can choose to either get the original Surface Hub or wait for the Surface Hub 2.
As of now, we don't have much information about Surface Hub 2. Next generation Surface Hub is expected to be announced in May at Build 2018 developer conference.