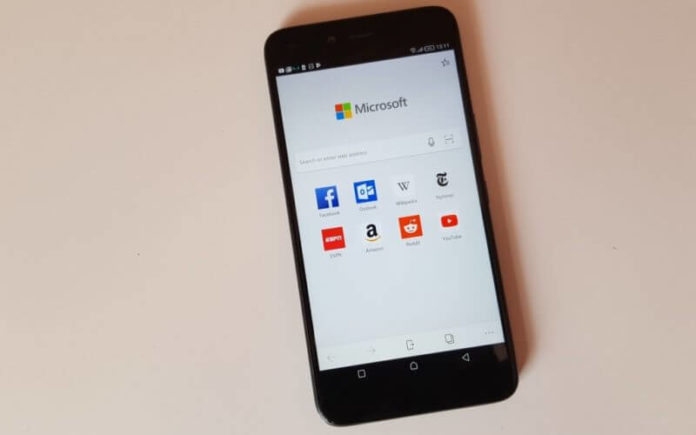 Microsoft announced Edge browser in 2015 as an exclusive web browser for Windows 10, but at that time Microsoft Edge was heavily criticised as it could not perform basic functions. Microsoft realised the mistake and the company improved the browser with the Anniversary Update, and last year the software giant also released Edge on Android and iOS.
As part of its plan to make apps available to all customers regardless of the platform they've embraced, Microsoft Edge was released for the rival platforms. Since their official release, Microsoft Edge is receiving updates regularly with new features, improvements and fixes.
Microsoft has today pushed out a new update to its Edge browser for Android on the Google Play Store, and unlike the previous updates, this one focuses on performance improvements. Microsoft Edge for Android has been updated to version 1.0.0.1660 with general fixes that would improve the performance.
Microsoft Edge recently received several significant updates on Android with features allowing users to sync the browsing experience across devices. For example, you can send a web page to your PC and continue browsing the page there, this feature ultimately saves your time.
If your PC is on the Windows 10 Fall Creators Update, you can install Microsoft Edge on Android and iOS to use 'Continue on PC' feature. To setup this feature, you first need to pair the phone and Windows 10. In the Fall Creators Update, you can find the option to link your phone to PC on Settings -> Phone. After pairing the devices, all you need to do is click on the Share option while browsing the web on your phone to continue browsing on your PC.