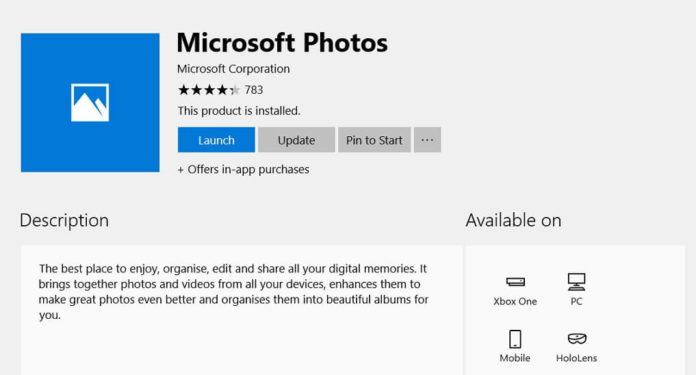 Microsoft today rolled out a new update for its Photos app with version 2018.18022.13430 for Fast Ring and Skip Ahead Insiders. The latest update comes with two features which have already been announced by Microsoft and were in internal testing by the company.
We had already wrote about the Timeline feature which will be a major feature to be released with the company's next major update. Microsoft has taken the bar a touch ahead with introducing a new Timeline Bar feature in the Photos app for Windows 10 devices.
The Timeline feature is now available for Insiders to test the feature signed in to Fast And Skip Ahead Ring. The Timeline Bar feature allows users to scroll through the images and videos by dragging the bar on the left side of the application.
You will be able to view the images of specific month and year by scrolling down the Timeline bar. The Timeline bar has also been made available for Individual contacts with the latest update.
Another new feature which has been introduced is the Remix 3D feature which has been in internal testing for sometime now. Today the Insiders will be officially be able to test the feature on their Windows 10 PCs and Tablets.
The Remix 3D feature lets users to customize their videos by downloading new and exclusive 3D models from the Remix 3D community site. The company is also working on some more features like Stickers, 3D Paint Integration internally, which would be added to the Microsoft Photos app in the coming days.
As reported above the latest Photos app update is currently available for Fast Ring and Skip Ahead Insiders. If you haven't yet received the update you can alternatively try to download by clicking the below Microsoft Store link.