Microsoft at Edge Summit last year had confirmed that Progressive Web Apps (PWA) will be supported by Microsoft's Windows 10 operating system. Microsoft said that they believe that the future of the web is definitely these PWAs because of their potential to enable more immersive web app experiences across all device form factors.
During a recent Windows 10 insider build blog post they gave more details regarding the PWAs and announced about kicking off some experiments with crawling and indexing quality PWAs from the Web and put them for users in the Microsoft Store automatically. This will allows users to search the web apps in the store very easily. The current version of Windows 10 doesn't support PWAs and neither will Windows 10 Mobile in future.
Users can experience the PWAs by installing a Windows 10 app called PAWA. Being a Universal Windows Platform app makes it available on Windows 10 mobile also. Hence Windows 10 Mobile users can also experience the progressive web apps on a full-screen window without the URL bar of the browser. The app also creates a Tile for the PWAs in the start screen.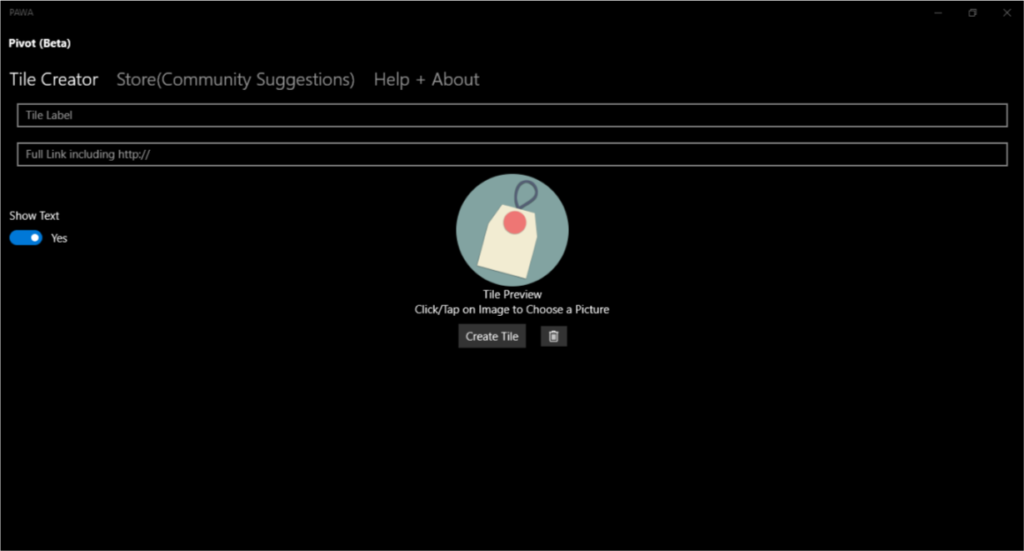 The PAWA app has a simple interface that asks users to label the app name that would appear in the Start menu and the full URL of the web app. Clicking on the pinned app in start menu opens the website to full screen without any browser URL bar and favorites bar hence making the website to look pretty clean.
If you cannot wait for Redstone 4 and want to get the taste of PWAs this app PAWA on the store is really nice. The presence of PWA apps in Windows Store will be really beneficial to website developers as it will give them insight about their sites like reviews and ratings in the Store, analytics on installs, uninstalls, shares, and performance, and more.
You can download the PWA app PAWA in the Store here.