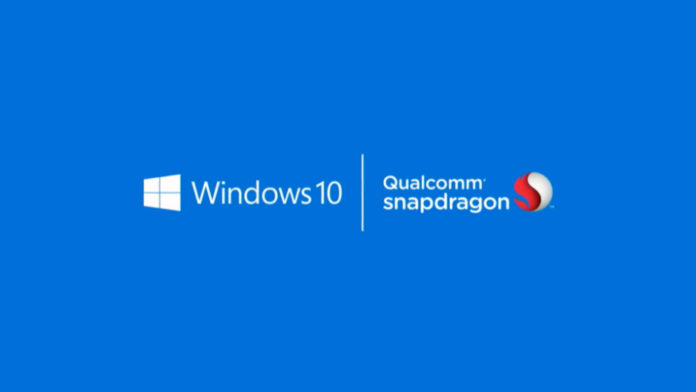 A report had earlier revealed that Snapdragon 845 Windows 10 PCs would be coming in the second half of 2018. Well, that seems to be happening very soon.
Back in 2016 at WinHEC conference in China, Microsoft unveiled Windows 10 on ARM. This allowed the full desktop version of Windows 10 to run on Qualcomm ARM mobile processors. The "cellular PC" revolution had officially begun. Since then, both Microsoft and Qualcomm were silent about it for an entire year until December of 2017
On 5th of December 2017, Qualcomm held its second annual Snapdragon Tech Summit in Hawaii. Right after announcing the first two Windows 10 on ARM PCs – ASUS NovaGo and HP Envy x2 powered by Snapdragon 835, Qualcomm announced the next-generation Snapdragon 845.
Although both the new Snapdragon PCs looked promising, there was a lot of skepticism on why both the machines were running an older Snapdragon 835 when there was already the next-generation Snapdragon 845 on the market. The answer is rather simple. Windows on ARM (WoA) was all tested on Snapdragon 835. And since the x86 emulation on ARM is still in its early days, it was a safer bet for companies to ship those devices on Snapdragon 835 because that's where the testing had always been on. And now, that's changing.
At the MWC in Barcelona, Qualcomm was pushing the pace in the development of Windows on ARM. Qualcomm officials said that Windows PCs running Snapdragon 845 will be ready later this year. They went on saying that, first 5G devices will be available in early 2019.
Qualcomm's Miguel Nunes announced that the first Snapdragon 845 powered devices are planned for 2018. The development process is up and running. After all, it depends on how well Qualcomm is able to overcome various hurdles like dealing with system drivers or compatibility with 64-bit programs. This also reflects with the fact that Microsoft had taken down its post on limitations of Always Connected PCs without any explanation.
Qualcomm in an interview briefed their studies regarding compatibility. It was revealed that 98% of all Windows programs run on Windows 10 on ARM. The remainder was being offered as an SDK to the developers.
Later, it was also announced that first ARM-based PCs having 5G connectivity will be unveiled in early 2019. This is rather much earlier than Intel's 5G PCs which is supposed to be announced in late 2019. Either way, it is indeed a good news for the PC market as a whole.
It all seems that Microsoft's efforts on bringing full Windows on ARM is gaining traction. With all the other OEMs jumping into the Always-Connected PC market, it is also the Microsoft's foldable Andromeda device running Windows 10 on ARM joining the show. Good times ahead.