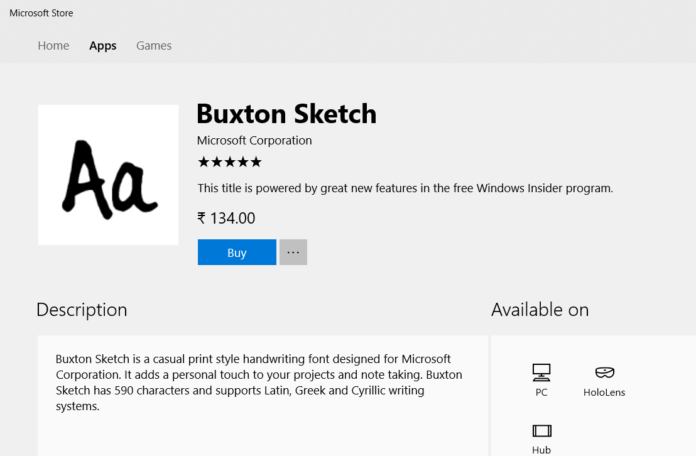 Microsoft is working on the next version of Windows codenamed Redstone 4, arriving in April as Windows 10 Spring Creators Update. We've known for a while that Windows 10 Redstone 4 update will kill off some settings in the Control Panel and move them to the Settings app. Starting with Windows 10 Redstone 4 release, Fonts section will be moved to Settings app from the classic Control Panel.
While the Store was originally the home of apps and games just like Google Play Store, the software giant recently published the fonts in the Microsoft Store for Windows 10 devices as part of its effort to make the store a marketplace for apps, games, hardware and font. It looks like Microsoft is preparing to make another important step in this regard.
Today, we have discovered that Microsoft is planning to sell premium fonts in the Windows 10 Store. Buxton Sketch, a new font, for $1.99 is now available from the Microsoft Store.
The company describes Buxton Sketch as a casual print style handwriting font, this font supports Latin, Cyrillic and Greek in Windows 10 operating system, along with support for 590 characters designed for Microsoft services.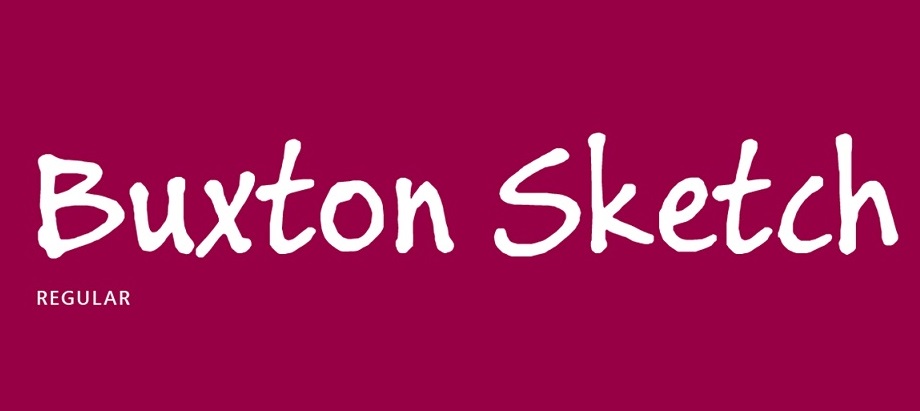 Windows 10's new Settings app comes with all options currently available in Control Panel, for example, it allows you to manage new fonts, uninstall and preview the fonts. Furthermore, the new Font Management can be also used for getting information for each font, like name and version.
In the Microsoft Store, the font is displayed like a regular Windows 10 UWP app, with screenshots, compatible devices list and description. It's worth noting that the new Windows 10 Font is not available for Windows Phone, apparently because the platform has been discontinued.
The Font is only said to be working with PCs, HoloLens, and Surface Hub. You can learn more about the new paid Buxton Sketch font at the Microsoft Store page.