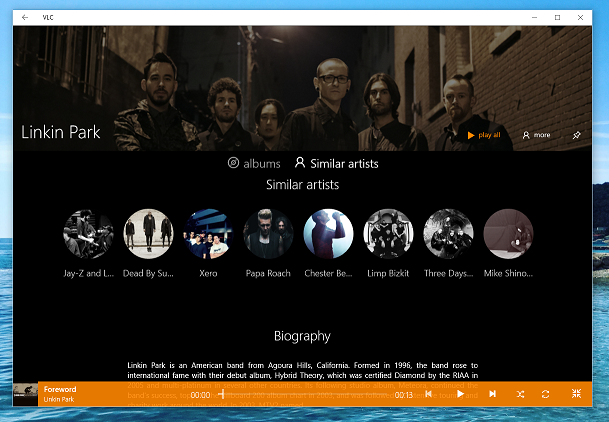 The ultimate media player, VLC is now receiving a new update on Windows 10 devices (Mobile, PC and Xbox One). The latest update comes with Support for Opus audio format and more. The app has been bumped to latest version 3.0.0.
The latest VLC update comes with minor new features which include support for 13 new languages. The VLC users will now be having a new Picture in Picture Mode to enjoy after updating the app.
The VLC developers have also added support for Opus audio format and also volume change from mouse wheel which was the most requested features.
The update also includes hardware decoding, HDR 10 support in Direct3D 11 available for Windows 10 Fall Creators Update users only. The update also bring the new Chromecast streaming which was missing from the VLC player for Windows 10 users.
The update also brings the usual set of various bug fixes and also UX improvements to the UWP application. The new update is available for all Windows Phones, PCs and as well as Xbox One.
The new update is still rolling out for all supported platforms and is available to download from the Microsoft Store. If you haven't yet downloaded then you can download VLC for Windows 10 from the below Microsoft Store link.