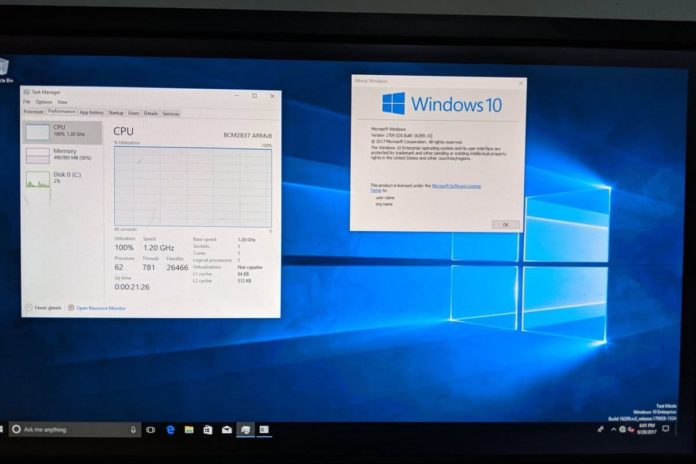 Microsoft and Qualcomm announced the Windows 10 on ARM project last year with the aim to deliver better battery life and performance at the same. Microsoft is apparently not allowing the devices with Raspberry Pi to upgrade to Windows 10 ARM operating system, while you can officially install Windows 10 IoT Core on a Raspberry Pi.
A skilled developer has managed to install the full version of the Windows 10 ARM operating system on Raspberry Pi 3 with a single-board. In case you don't know, Raspberry Pi is a series of small single-board computers which aims to provide the basic knowledge of computer science.
Developer Bas Timmer hacked his Raspberry Pi 3 with a Broadcom BCM2837 ARMv8 processor and booted Windows 10 ARM operating system, typically used in devices powered by Qualcomm Snapdragon processors. While the developer has successfully hacked his device and installed the operating system, there are many super-difficult bugs.
Apparently, Windows 10 ARM on the Raspberry Pi 3 is not running as smooth as Windows 10 IoT, and it's not surprising since Windows 10 on ARM is using just one of the four CPU cores, this results in limited performance and battery life. Windows 10 on ARM has no major advantages since the project is still in development, but you can now run legacy Win32 applications on Raspberry Pi 3.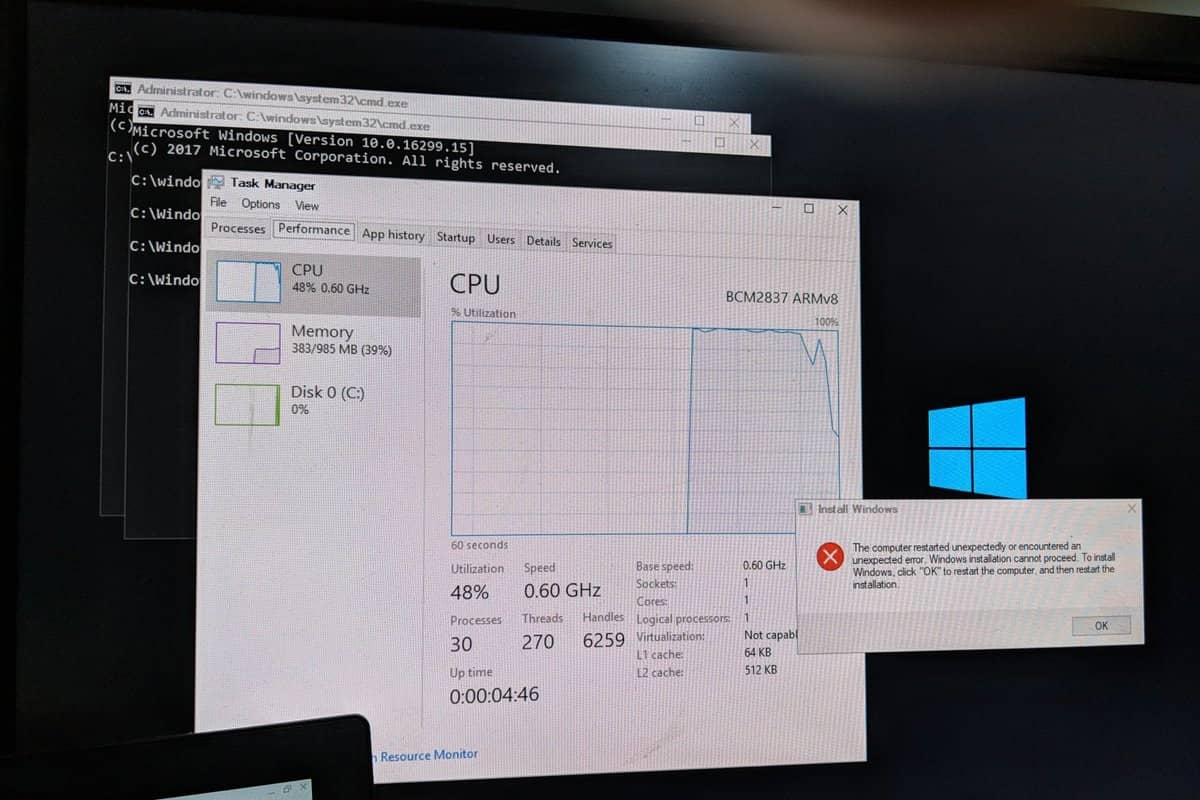 "Just look at that lovely Windows ARM64 desktop (on the same old RPi3). UNSUPPORTED_PROCESSOR bugcheck just happened randomly and I have no debugger attached of course. This is silly. It boots, it runs, clearly some random check," the developer tweeted.
The processor of Raspberry Pi 3 ranges from 700 MHz to 1.2 GHz, while the on-board memory ranges from 256 MB to 1 GB RAM. The price of the device is around $35, it also supports onboard Wi-Fi 802.11n and Bluetooth. Such a project has a number of limitations, but since the project is in its early days, we can expect major improvements in the coming days.