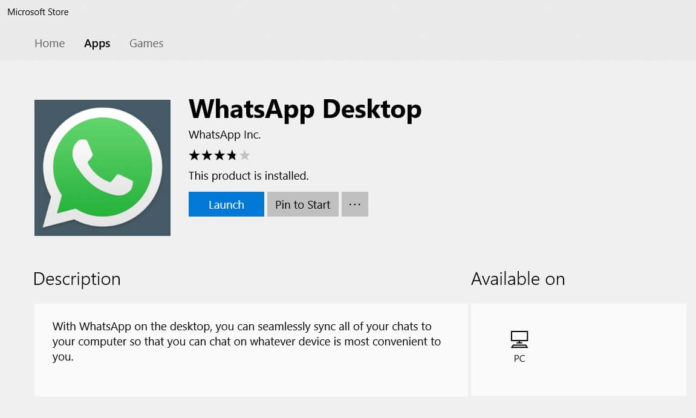 While WhatsApp desktop is available for a while now, the Facebook-owned company has been working on a new app for Windows 10 devices. The company has been testing Microsoft Store (formerly Windows Store) version of WhatsApp with support for notifications and live tiles on Windows 10 PCs.
Today, WhatsApp Desktop is finally available from the Microsoft Store (Windows 10 App Store). While the app basically emulates WhatsApp Web, it has Windows 10 exclusive features such as native notifications support.
With WhatsApp Desktop for Windows 10, you can stay in touch with contacts without unlocking your phones (after first-setup). At first glance, it has no changes as compared to WhatsApp web, though the performance is actually better than expected. As the name suggests, WhatsApp desktop will work only on PCs with Windows 10 operating system.
It's likely that whenever WhatsApp web will receive an update, the company will also roll out those changes to WhatsApp's Microsoft Store version. In other words, the feature lineup of WhatsApp Desktop and Web would be exactly same.
WhatsApp Desktop performance is smooth, though it emulates the interface and the features already available on the web version. It's worth noting that WhatsApp Desktop has been in the Microsoft Store since last year but only registered testers were able to grab the app.
Microsoft Store version of WhatsApp Desktop makes it possible for users of Windows 10 S to download the app, as they cannot install Win32 applications. At this time, no official announcement is available, and WhatsApp Desktop is not available in all regions. You can visit Microsoft Store to download the application.