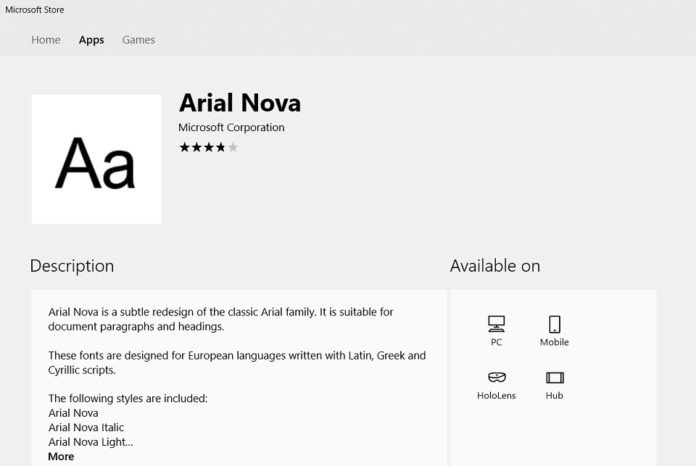 Microsoft recently began rolling out a new Windows 10 preview update for Windows Insiders and the company has also announced that they are bringing Windows 10 Fonts to the Microsoft Store. Just like a regular UWP app, you will be finally able to install Fonts to your Windows 10 device.
The Fonts in the Microsoft Store comes with a small description and screenshots to show the interface. With the last build, Microsoft added a new Font Management panel in the Settings app, allowing users to see the fonts that are currently installed or uninstall fonts with just one tap.
The all-new control panel of Fonts in Settings app could also show font capabilities – including colour or variable. The Fonts setting page provides a quick glance at each font family.
When you will launch the Fonts settings page, you will be greeted with a short preview of each font family including the multi-colour capabilities.
"Along with the new Settings experience, we are introducing fonts as a new content type in the Microsoft Store. To find them easily, there is a link from the Fonts page in Settings directly to the Fonts collection in the Store," Microsoft said.
The new Fonts management system will make it to the Microsoft Store with the Windows 10 Redstone 4 release in April this year. It's likely that Microsoft will improve the new Font experience until then.