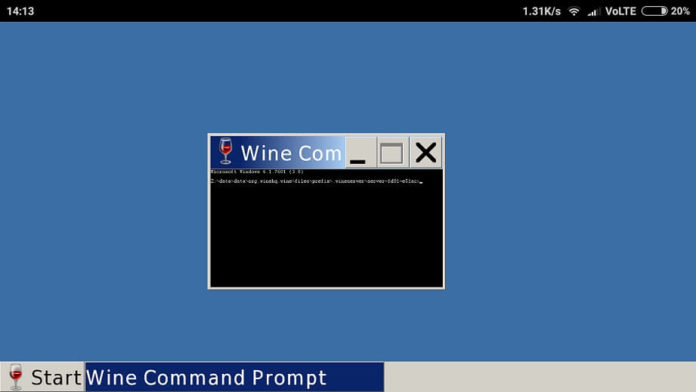 Wine 3.0 is now available and you can finally emulate Windows apps on Android. Wine (Wine Is Not an Emulator) project basically allows you to run Windows applications and games on Android phones.
The Wine (Wine Is Not an Emulator) project has been updated to version 3.0, and the new release finally adds support for Windows apps on Android phones. The open-source Wine is capable of running Windows apps and games on Linux-based operating systems including Android.
The open-source compatibility layer which allows us to run Windows application on the Unix-like operating system including Linux, macOS and now Android. Wine has been in development since 1993, the software also allowed users to run Windows programs on Linux and macOS.
CodeWeavers has been working on Wine 3.0 for a while now, the software has been tested for almost one year and is finally available for Android devices. Wine the free and open-source compatibility layer for running Windows programs on Android phone boots a full-screen Windows display with Start menu at the bottom along with command prompt.
It also supports audio and basic graphics. Initially, the application was crashing on my Xiaomi Mi5 and Huawei Mate 10, but after two-three attempts, we were able to operate Wine 3.0 (Windows 3.0 clone) on the Android phones. Since the application is in its early days, the touch and keyboard inputs are not working properly.
"Once again, because of the annual release schedule, a number of features that are being worked on have been deferred to the next development cycle. This includes, in particular, Direct3D 12 and Vulkan support, as well as OpenGL ES support to enable Direct3D on Android," Wine said in a press release. If you are interested, you can download Wine for your Android phone from here.