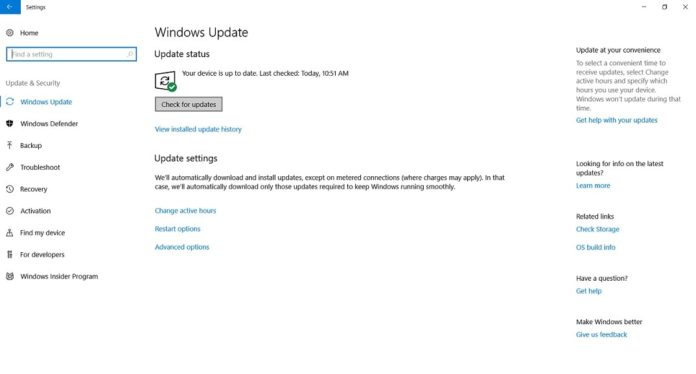 Microsoft is today rolling out a cumulative update that advances Windows 10 to Build 16299.192 and it comes with a fix for the security bug present in some chipsets from Intel, AMD and ARM. The update has addressed the vulnerability that would have allowed attackers to take control of the Windows system.
The security bug in Intel chipsets exposes kernel memory, this basically allows an attacker to access the data and also read the protected content. As expected, Microsoft has already issued an emergency patch for Windows 10. On the other hand, Windows 7 and Windows 8.1 device won't update automatically to the new version before Patch Tuesday, you can, however, download the offline installer from Microsoft Update Catalog.
Windows 7 and 8.1 devices will receive this update via OTA on Patch Tuesday. Microsoft has already issued the patch for Windows Insiders last year. Microsoft is not aware of any exploits yet. The company also issued a statement confirming the bug in the chipsets.
"We're aware of this industry-wide issue and have been working closely with chip manufacturers to develop and test mitigations to protect our customers. We are in the process of deploying mitigations to cloud services and have also released security updates to protect Windows customers against vulnerabilities affecting supported hardware chips from Intel, ARM, and AMD. We have not received any information to indicate that these vulnerabilities had been used to attack our customers," Microsoft said.
The earlier reports claimed that the performance of some PCs might take a hit. Intel, however, claims that there won't be any major noticeable slowdown, though it all depends on the workload. It's likely that the gaming performance might take a hit but developers can optimize the system to address such issues. Intel may be already working on another update that would improve the performance of the chipsets but for now, the priority is to address the vulnerability to avoid any potential attack.