A patent published by U.S. Patent & Trademark Office suggests that Microsoft is working on a new peripheral device. The patent was filed by Microsoft on 22nd October 2016 and published by USPTO on 28th December 2017.
Microsoft is no longer actively developing Windows Phone, but this doesn't mean that the tech giant is stepping away from the smartphone industry. While Windows 10 Mobile continues to exist, the software giant has already started to explore several ways to remain an active player in mobile space.
In addition to apps and services for mobile platforms, it turns out that Microsoft might be working on new hardware.
A patent describing a peripheral device simply called "User Input Peripheral" shows off an unreleased product that would serve as a companion device for Apple's iPhone and enable features like conference call and collaboration.
The device would allow you to dock your iPhone and VoIP speaker and use its built-in features, including the speakers and microphones.
The 'Phone Dock' will act as a terminal for your iPhone and it can also be used to make phone calls, thanks to the built-in speakers and mic support.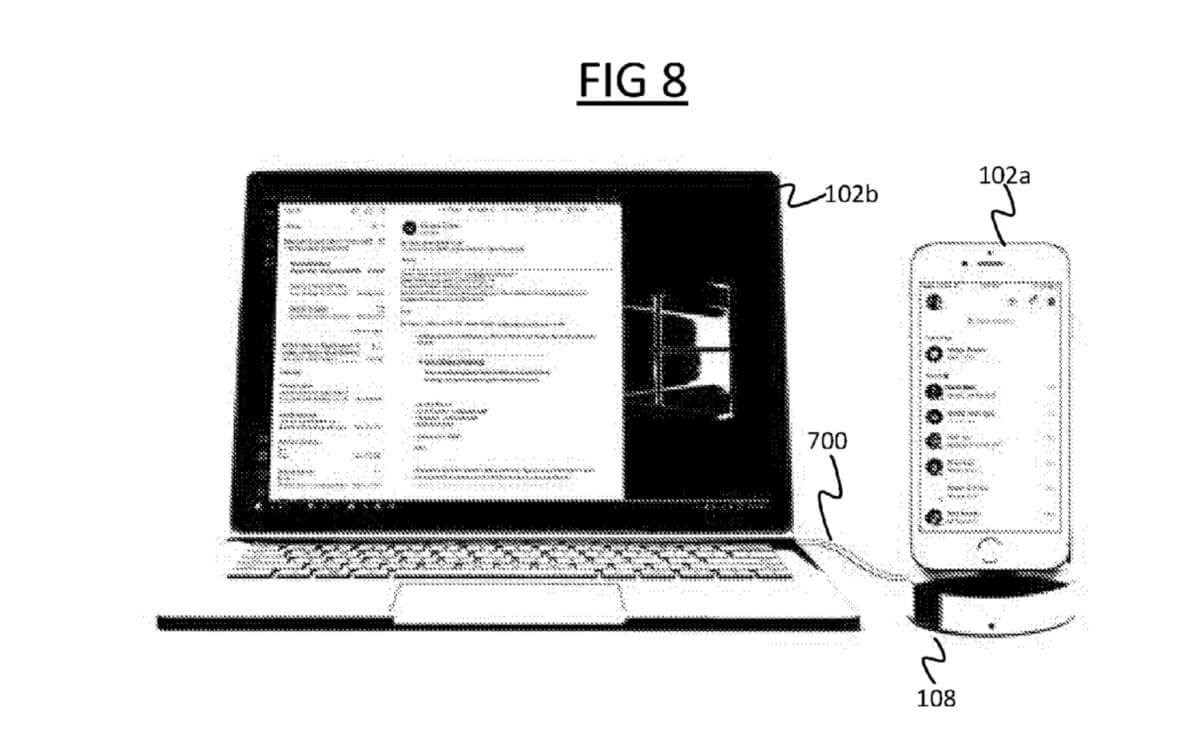 The patented hardware can connect to PC through a USB cable and wirelessly via Bluetooth and it will display notifications when the connection is successful.
The device would also be having a button to initiate a predefined feature or to activate VoIP applications such as Skype. Microsoft has also included advanced notification lights on the dock, suggesting that the device could be aimed at enterprise users.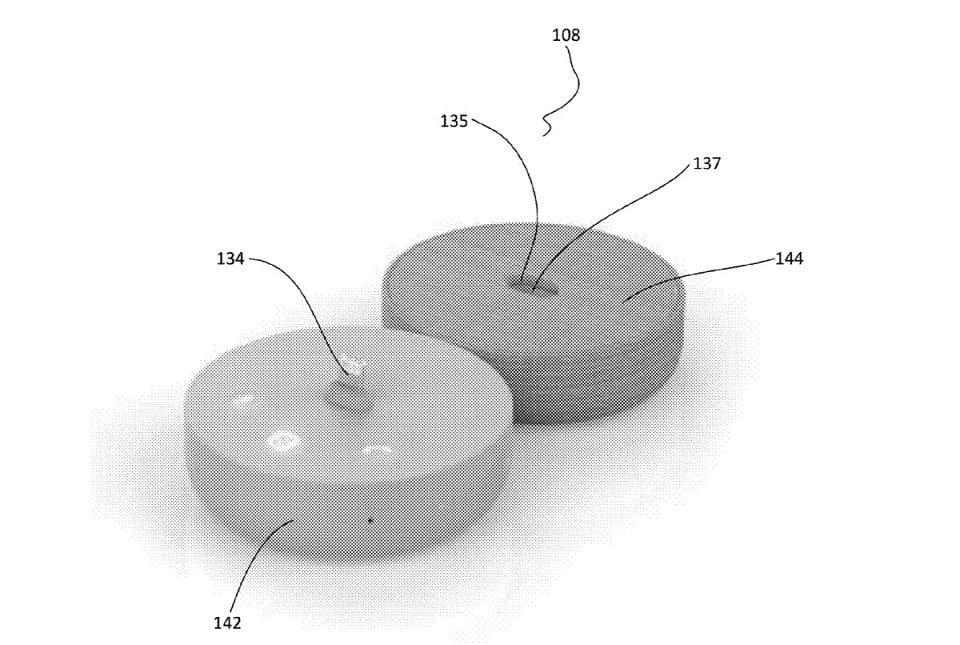 Even when the device is not connected to Phone or PC, it can show notifications and also accept calls. According to patent images, the terminal will only support Apple's iPhones.
Such a device would bring your iPhone and Windows desktop closer together, and it could help Microsoft bring more customers to its own platform such as Skype.
It is worth noting that the idea is still a patent and there's no confirmation that such a technology will be pushed to mass production, but it does indicate that Microsoft is interested in the cross-platform push.