A new patent published by the U.S. Patent & Trademark Office suggests that the Microsoft is working on an adjustable tension mechanism for the thumbsticks of the Xbox controller.  "Different users may have different preferences for the amount of tension that resists the thumbstick's tilt", says Microsoft.  This mechanism would be really helpful for gamers who are mainly into FPS games as it would allow more accurate aiming which is a problem found on most of the controllers.
The patent suggests that the thumbsticks will have an adjustable tension mechanism that would help adjust or modify the tilt tension of the tiltable post of the thumbstick. Based on the position of the post to the default position, it will send a signal output.
An engagement body, which contains the cam surface, is located in the cavity of the cylindrical stem that comprises the cap of the thumbstick. The cam surface has the contact with the tiltable post. There is also an adjustment body, which comprises a follower, located in the second cavity within the stem. The follower has a contact with the cam surface. This follower then is configured to move the cam surface which eventually helps in the adjustment of the tilt tension of the tiltable post.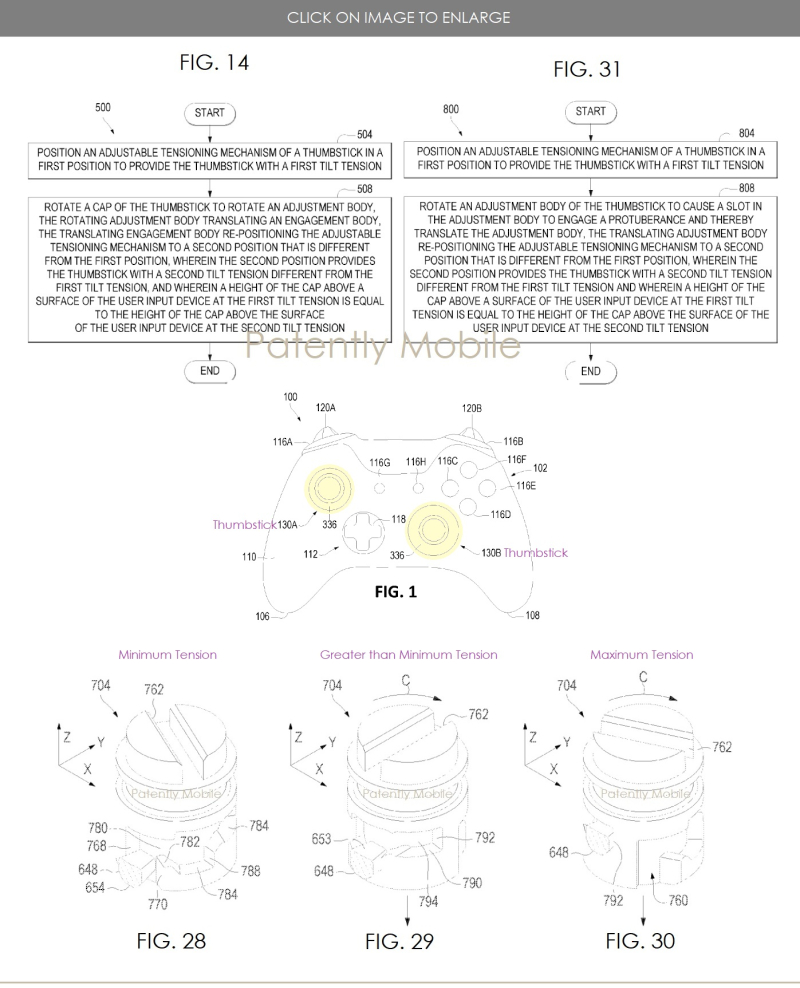 The patent was publicly announced yesterday by the U.S. Patent & Trademark Office but the patent was filed in June 2016 by Microsoft.
This patent would really help the controllers to be more accurate and user-friendly. The controllers with this mechanism can be seen in the future for the Xbox.