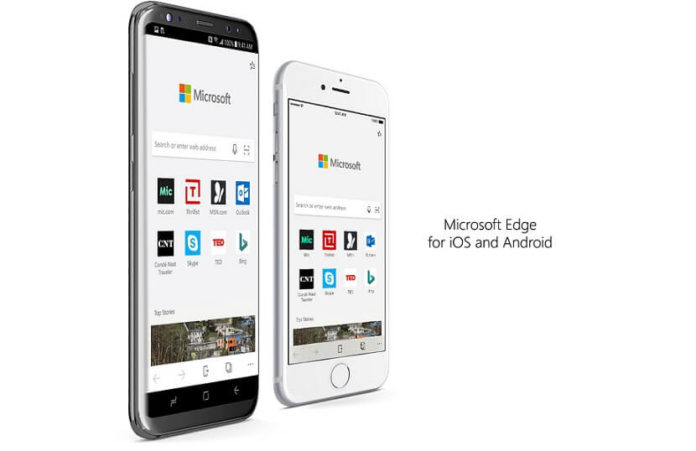 Microsoft Edge for Android recently reached the 1 million download mark and now the browser is in the list of top 20 Free Apps chart on the Google Play Store, meaning that the company's browser is actually popular among the Android users. Since Microsoft Edge has ditched the preview tag, the browser is actually gaining huge popularity.
This is also a living proof that Microsoft is very keen on becoming a top developer on rival mobile platforms, with more focus on Google's Android. Since Microsoft Edge is now expanding to rival mobile platforms, this would also help the browser gain some more market share.
Microsoft Edge is the 17th popular app after Facebook and Netflix on the Play Store, according to the top 20 apps chart. Microsoft Edge debuted in 2015 and the browser has barely improved its market share on the PCs since then, on the other hand, Microsoft Edge is growing at least on the rival mobile platform, while Google Chrome is the top choice for any user.
Since the Microsoft Edge adoption rate is going strong on Android and iOS, we can assume that the Microsoft is pretty satisfied with the performance of its browser. At the time of writing this story, Microsoft Edge has between 1 million and 5 million hits on the Google Play Store.
Microsoft Edge on Android comes with important feature like 'Continue on PC' and Password Sync, it could also boost adoption of the browser on desktops as many users are looking for applications that support cross-platform syncing, however, the feature requires a Microsoft account to function. You can get the Microsoft Edge browser from the Google Play Store by clicking on the below link.