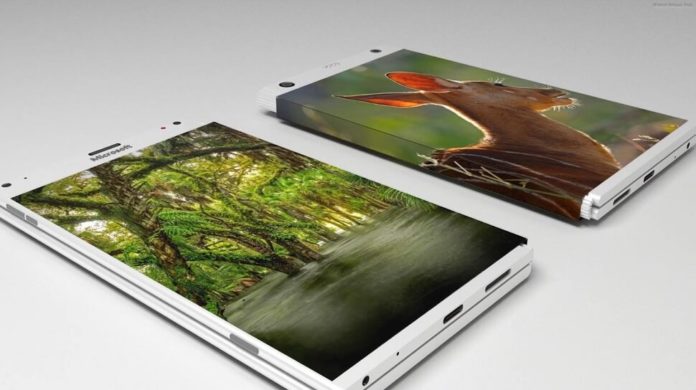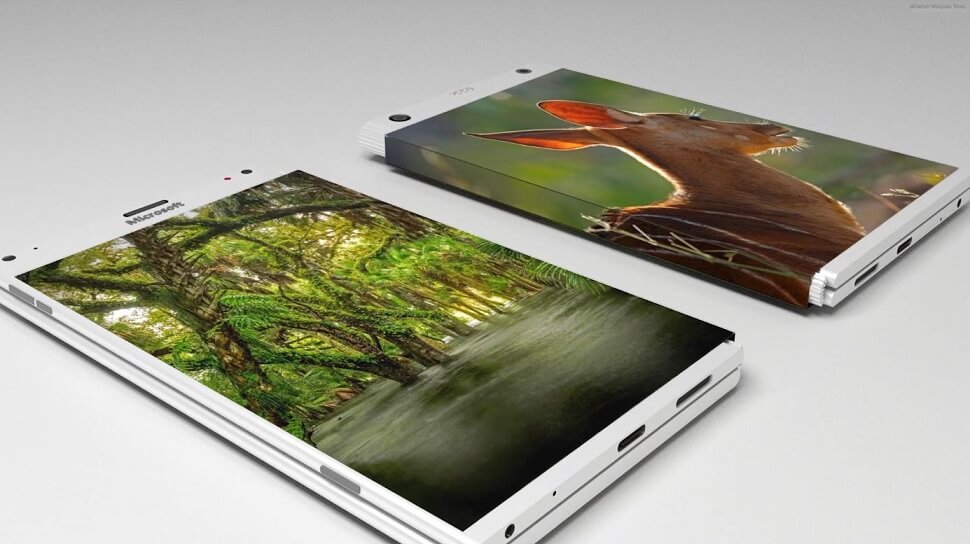 Another patent on rumored Microsoft Surface foldable mobile appeared online. This one provides a closer look at the device and how Microsoft wants to position their next mobile device. It is not the first time that a Microsoft foldable device patent has emerged online. Earlier there were a quite a few patents suggesting Microsoft still has its attempt left in mobile space. Although we don't know anything about when this device will be available to the market or what kind of Windows 10 operating system it will run, we are only speculating that Microsoft is working on a unique mobile-type device.
Microsoft was previously working on Surface Phone which emerged online sometimes back, although the device wasn't a foldable Windows Phone. Microsoft canceled the original concept of Surface Phone as the company realized that yet another smartphone is not needed. Microsoft is currently working on a new device codenamed Andromeda with some major changes to the Windows 10 operating system and it is also said to have a foldable display.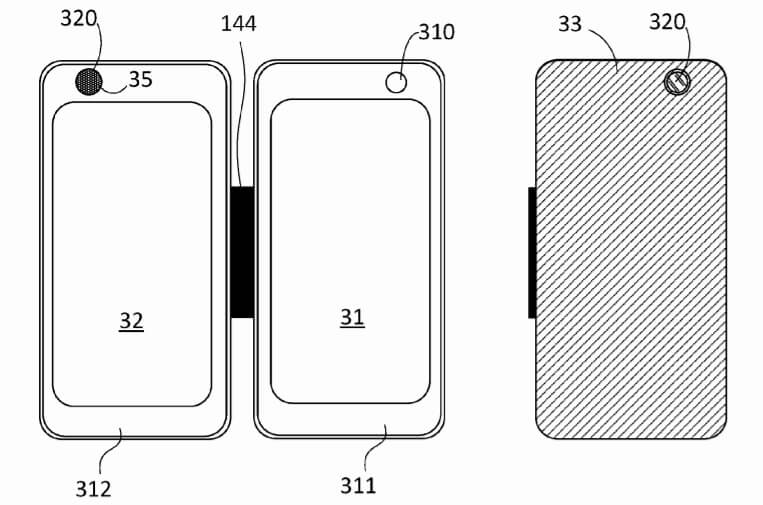 The patent shows a device with two-screen, the first body section comprises a camera element having an optical axis, the second body section comprises a second camera element and a mechanical flap adapted to expose and conceal the second camera element. The first body section is in a movable section with second body section, and the device is operable in at least two modes. In the first mode, the first and the second body section are brought together, and the mechanical flap is adapted to expose the second camera element. In the second mode, the first and the second body sections are positioned such that the first and the second camera elements are positioned away from each other, and the mechanical flap is adapted to conceal the second camera element.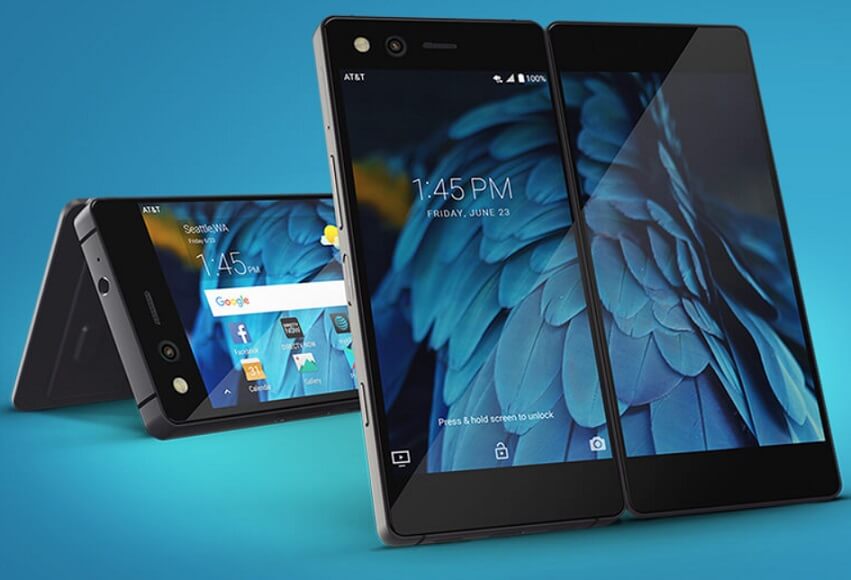 The idea of the foldable mobile device is not new to the market. ZTE's Axon M has already debuted in the market and Samsung has confirmed that it has already started working on a foldable device running Android. Now we need to wait for a second and think why this is even necessary. Since we all have become inclined to mobile devices and spend more time with it compared to a PC, mobile barely does anything productive. Today's mobile is just good for playing around, watching movies, Facebook, WhatsApp, and all the entertainment stuff. And as far as productivity is concerned there is a famous saying- "Who knows productivity better than Microsoft!". Today's Android operating is not focussed on productivity, actually, if you look at your android phone closely it has hardly made any significant improvements that can help people be productive.
Microsoft is making their efforts on productivity and they are on a mission to help productivity be mobile. The company is said to be working on a new adaptable shell (CShell) which will make the device more significant to use when it is in a different orientation. In simple words, if you fold this device it will give you a UI which will be easy to use and if you change the orientation of the device, Windows will automatically detect that you have the changed the orientation and it will work accordingly to give you the best user experience.