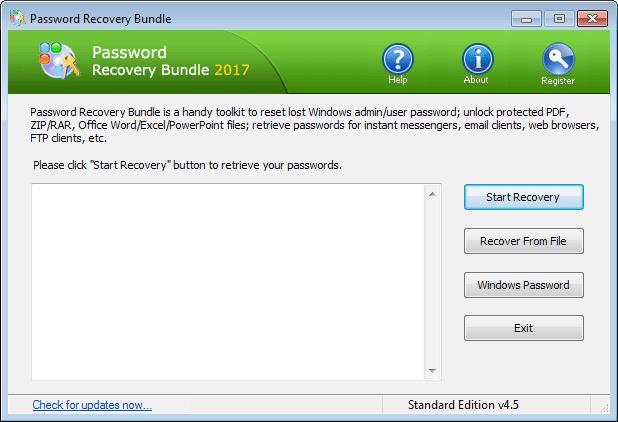 Have you lost your Windows admin password? Forgot the password to your Excel spreadsheet? How can I reveal saved passwords in Chrome browser? You may wonder if you will ever be able to recover your lost or forgotten passwords without hacking skills. Thankfully, there is a dedicated password utility called Password Recovery Bundle, which makes it super easy to recover lost passwords from Windows, Office, PDF, Web browser and many other applications. Let's take a look at how to make use of the software.
Part 1: Reset / Bypass Windows Login Password
Forgetting Windows login password can cause your computer to become unusable, especially if you have only one admin account on your Windows (as most people do). With Password Recovery Bundle you can create a bootable rescue media (CD or USB thumb drive), so you can then boot your locked PC from CD/USB and use the built-in password utility (PCUnlocker) to reset or bypass your forgotten Windows password. This works with Windows 10, 8, 8.1, 7, Vista and XP.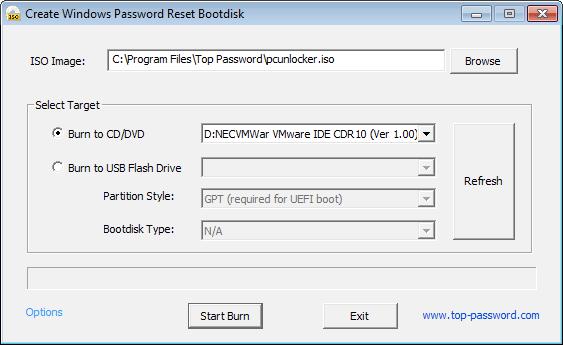 Part 2: Recover Passwords of PDF and Office Documents
Lost the password of your important password-protected PDF file? How can I remove forgotten VBA password in Microsoft Office document? Password Recovery Bundle allows you to crack passwords for Word, Excel, PowerPoint, Access, PDF, RAR, ZIP, PST (Outlook Personal Folders), SQL Server, etc. Quickly recover the passwords on your document that prevents you from opening, editing, copying or printing.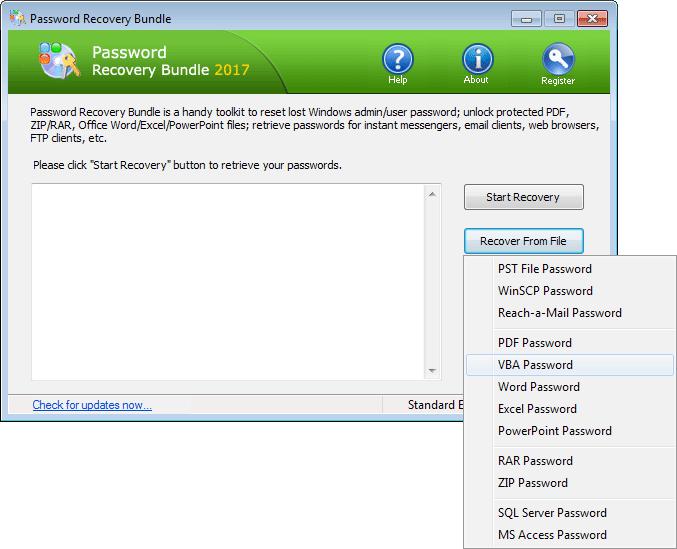 Part 3: Retrieve Email Passwords from Outlook, Thunderbird, etc
Lost the password to one of your mail accounts in Thunderbird? If you're sue it's stored somewhere in Thunderbird, you can recover it easily! There are situations when you need to retrieve the saved passwords in your email client. For example, a user may want to configure the email account on another computer, or access the email directly through the Webmail provider's Web site.
With Password Recovery Bundle you can easily retrieve all saved email passwords from Microsoft Outlook 2016 / 2013 / 2010 / 2007 / 2003, Outlook Express, Windows 10 Mail app, Windows Live Mail, Eudora, Incredimail, Phoenix Mail, Reach-a-Mail, Mozilla Thunderbird, Opera Mail, etc.
Part 4: Reveal Stored Passwords in Chrome, Firefox and Microsoft Edge
Almost all popular Web browsers have a built-in password manager that saves your password so you don't have to remember and type it next time when you visit the same website. However, if you don't type your password for a long time you will probably forget all about them sooner or
later. Password Recovery Bundle lets you to reveal all saved passwords in Chrome, Firefox, Microsoft Edge, Internet Explorer, Safari, Chromium, SeaMonkey, Flock and Avant Browser.
Part 5: Find Your Lost Product Keys
If you have misplaced your Windows or Office product key, you can recover it using Password Recovery Bundle. Just a few mouse clicks and you can find product keys for Windows operating system, Microsoft Office, Adobe Acrobat, Photoshop, Premiere Pro, InDesign CS, Dreamweaver, Exchange Server, SQL Server, VMware Workstation, and many other commercial softwares that have been installed on your PC.
Wrapping Up
You may be surprised to know how simple it is to recover lost Windows / Office / PDF and web browser password. If you are looking for a powerful yet easy to use Windows password recovery software, Password Recovery Bundle is probably the best you can pick right now.