It's been almost a week since Microsoft started rolling out the Windows 10 Fall Creators Update to PCs and Tablets. The Fall Creators Update is being rolled out in phases, resulting in a number of users unable to upgrade their machines over-the-air. Microsoft has finally explained why the Fall Creators Update is being rolled out in phases.
Microsoft confirms that the company is trying to push the update as quickly as possible, however, it is being rolled out in phases because the company wants to deliver the best possible update experience.
One of the benefits is that Microsoft gets time to fix a bug reported by the users. Recently, many early adopters reported that start menu is broken after installing the update, however as the update is not available to all users, Microsoft is able to fix the bug before it rolls out for the rest customers.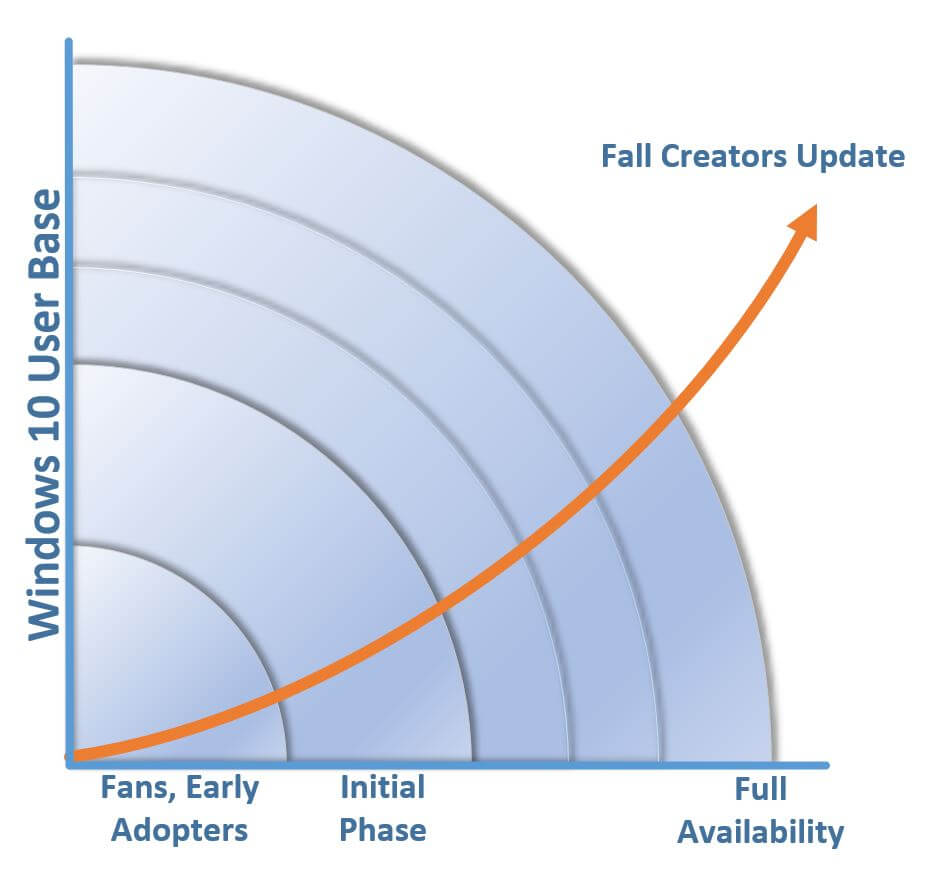 John Cable, Director of Program Management, Windows Servicing and Delivery has explained that Microsoft tests the update with OEMs to ensure that the update would deliver the best user experience, as a result, the update is first rolled out to the newest devices. As the update is being rolled out in phases, Microsoft gets "feedback on application compatibility and how Windows works with the rich ecosystem of available peripherals like Bluetooth devices or cameras."
Microsoft also claims that the company has increased the number of Windows 10 devices it had tested in advance, resulting in better user experience after installing the Fall Creators Update. The Redmond giant also recommend IT administrators to do the same, this ensures that the organizations work well with the new release.