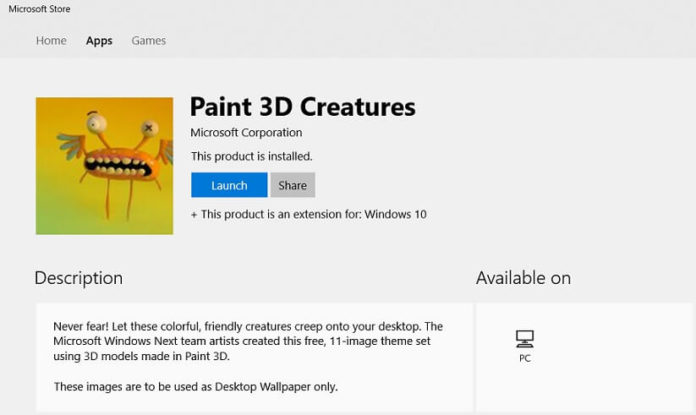 As Halloween is almost here, Microsoft is going to celebrate it with the Windows 10 users. Microsoft has now released a new set of 3D Halloween wallpapers for Windows 10 and it is available for download on the Windows Store.
It is not a theme, it would only add new wallpapers to the system and you can customize your desktop from the Settings -> Personalization -> Background and select the wallpapers from the new 3D Paint Creatures set.
Microsoft notes that these images are made using the 3D models in Paint 3D app. Never fear about the Halloween monsters, get the colourful, friendly creatures onto your desktop with Paint 3D Creatures wallpaper pack. Remember that these images can only be used as desktop wallpaper, it wouldn't change your device's theme, accent or sound.
Windows 10 Fall Creators Update also improves the customization settings of the operating system. On Windows 10, you can install new themes by heading to Settings > Personalization > Themes and click on get more themes options (opens Windows Store). The Windows Store has been recently updated with a dedicated theme section where you can download free or paid themes.