Earlier today Microsoft released a new Windows 10 preview update from the Redstone 4 branch with a lot of new features and important bug fixes. One important change is the new Startup Apps which will also increase the capabilities of UWP apps.
Microsoft is moving the Startup apps settings to Windows 10's built-in settings app, the new startup apps setting support the Universal Windows Platform apps as well, meaning that now finding the apps impacting the startup time will be easy and quickly accessible from the system's settings app.
Ever since Microsoft released Windows 10, the company is slowly making the settings app one destination for changing all the system's settings. Control panel is also no longer needed for most of the tasks and it appears that even the Task Manager's feature will be moved to the settings app starting with the startup apps.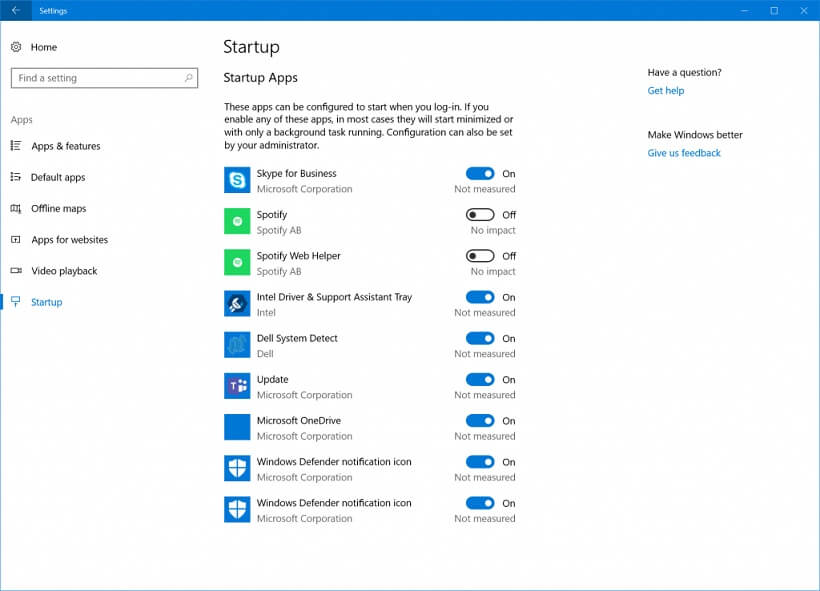 As you can see in the above screenshot, the new startup setting offers user-friendly experience helping users to find a specific application that could slow down the machine. "The list of apps that are configured to run at startup or user log-in is currently maintained via the Startup tab in Task Manager. As part of our ongoing effort to consolidate our settings experience, now you can configure them in Settings!" Microsoft explains in the blog post.
Microsoft is trying to get rid of the Control Panel altogether and provide a better user experience. This is going to take time as Microsoft has slowed down the migration process, the Fall Creators Update for example still lacks some settings from the Control Panel. Microsoft may be also planning to wave goodbye to the Control Panel with the Redstone 4 update while it still remains to be seen.