The Fall Creators Update for Windows 10 is coming next week, while it adds some improvements such as the Fluent Design language but it is not a major update. The next Windows 10 release will finally bring major changes to the operating system. Codenamed Redstone 4, the next Windows 10 update is set to bring new features to Cortana.
Earlier today Microsoft announced a new build for Windows 10 revealing the Cortana collections feature. Microsoft is also integrating Cortana into the Edge browser. On Edge browser, when you'll browse for books, Cortana will show you a notification asking you to make a list of your favourite items such as the book. Once a list has been created, it will show up in Cortana Collections.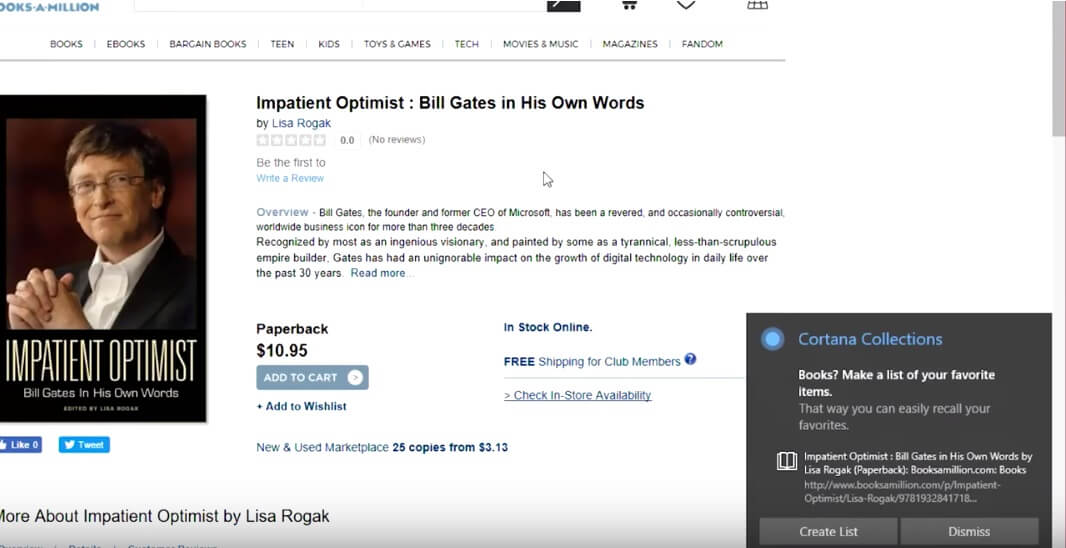 Called Cortana Collections, the new feature is being promoted as a way to save you time, putting your favourites at your fingertips. You can put the thing you're interested in such as movies into the collections lists. On Cortana Collections section, you will find all things you have organised into lists such as books or movies.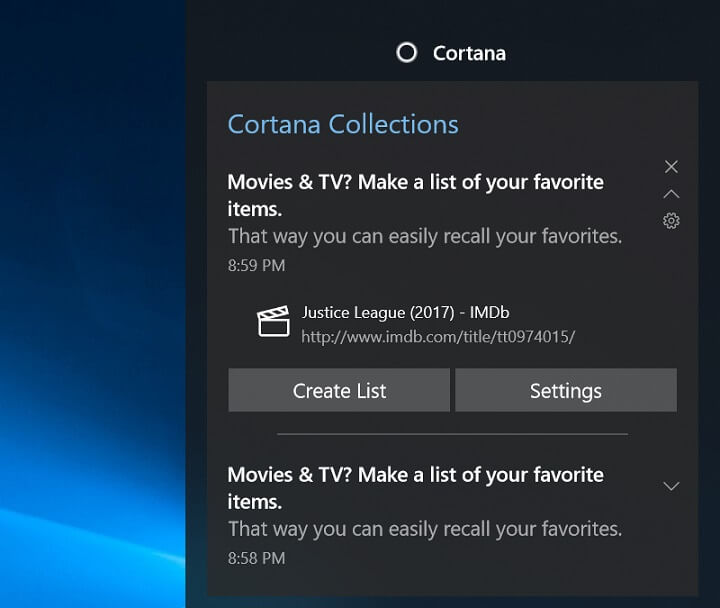 Cortana and Action Center will work together to provide a better and less-confusing user experience. On Windows 10 Fall Creators Update, you can find the notifications action on both Cortana and Action Center. Because it is confusing for users, Microsoft is simplifying actions between Cortana and Action Center, you will find Cortana's proactive content on Action Center, also bringing a cleaner interface to Cortana. With Build 17017, Cortana is no longer offering proactive content, it is now available on the Action Center.
As you can see, Cortana is getting a pretty major update with Windows 10 Redstone 4. Microsoft is most likely to add even more new features to the operating before the public release in March 2018.