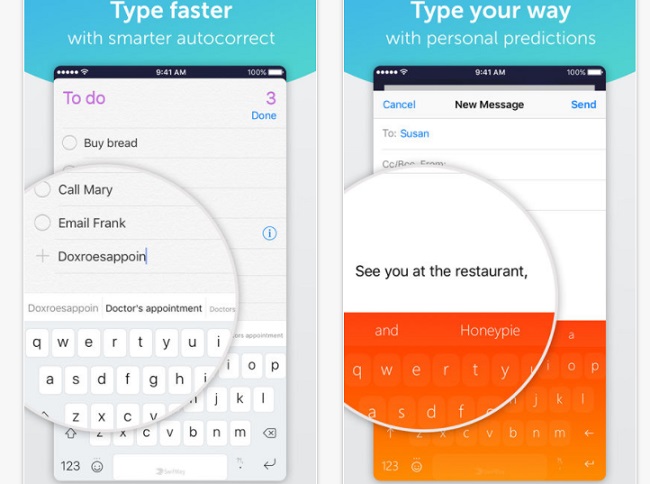 Microsoft today released a new update for its SwiftKey Keyboard app for iOS users. The app has been bumped to new version 2.1.2. The update comes with some new features along with the usual fixes and improvements.
Powered by Artificial Intelligence, SwiftKey Keyboard is designed to automatically learn the writing style, including the emoji you love to use. It has word autocorrect feature and one of the best features is the swipe keyboard.
With the latest update, Microsoft has now added support for Microsoft Account. Users will now be able to login to Swiftkey account using the Microsoft Account. The team has also fixed issues with related to sizing for users on iPhone 8.
The iOS users have earlier complained of issues related to accessibility which the team has finally acknowledged and has now fixed the accessibility issues with the latest update. You can use the phone's default keyboard with the Swift key Keyboard as it uses the artificial intelligence and can automatically learn user's writing style, emoji's they use and more.
The latest update is currently live for download on the Apple App Store and you can download it from here.