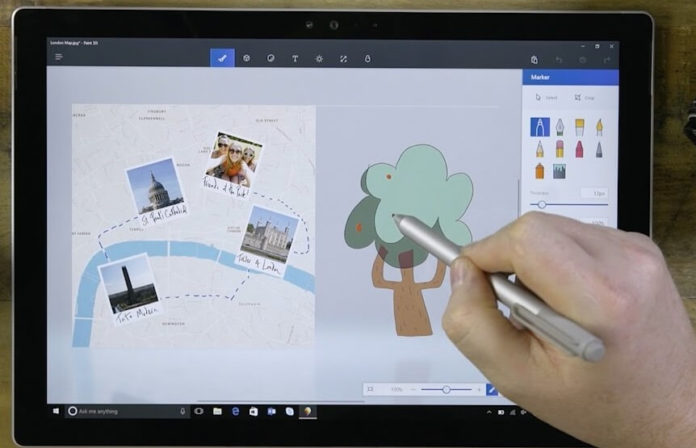 Paint 3D for Windows 10 is getting a new update on the Fast and Release Preview Ring. The updated version of Paint 3D is 3.1710.4027 and it brings UI changes to the applications. It is a pretty big update as Microsoft has also added some improvements along with the improved interface. Let's discuss the update in detail.
Microsoft has moved the floating bar from the bottom of the screen to the top, it is now underneath the main toolbar and it can be accessed easily on a touch-screen enabled device, it has all options such as the crop tool, although you can also access it from the sidebar menu.
You can now also insert the 2D objects from the top level navigation by clicking on the new icon, as a result it is now easy to access the 2D objects. Another new change is the magic select tool that lets you crop the any picture's background and it will turn into a sticker that can be wrapped onto the 3D objects. With the add and remove button, you will need to draw areas that you want to add/remove and click on the check mark, this will give you a separate layer.
The other minor changes include a new canvas panel icon and you can now access the welcome screen from a new option even after closing it. The updated Paint 3D app for Windows 10 is available for download on the Windows Store and you can update it from the below link.