Microsoft is still ruling the desktop market while IDC now predicts that traditional PCs sale to decline slightly through 2021. While on other hand, Microsoft's Windows 10 is now the kind of detachables as the share continues to improve. Both consumer and commercial buyers are liking detachables with Windows 10, the new research from IDC says.
IDC notes that personal computing device market is expected to decline slightly through 2021. The annual growth rate of -1.7% is expected between 2016 and 2021. PCDs includes the combination of desktop, notebook, and workstations) and tablets (slates and detachables).
As expected, tablets will once again see the biggest declines, however, the detachables might help Microsoft's Windows 10. While on other hand, detachable tablets and convertible notebook are expected to see a growth of 15%. However, it seems that OEMs are not switching to detachables from the notebooks at the pace they should,  Ryan Reith, IDC Worldwide Quarterly Mobile Device Tracker program vice president said in a press release.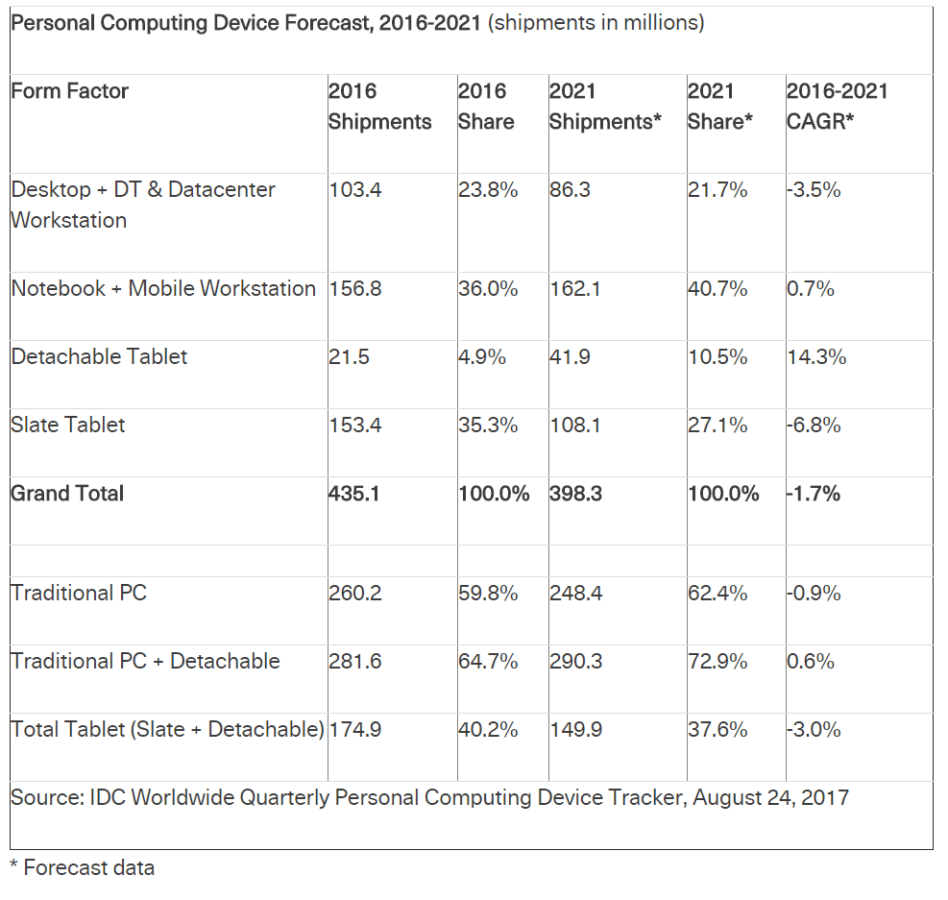 "When looking at tablets we continue to expect that category to decline as the appeal of slate devices diminishes and life cycles for these devices look more like those of PCs 4-5 years ago. Detachable tablets will continue to grow, but we've reduced the short-term forecast on the assumption that OEMs are making a slower transition from notebook PCs to detachables than previously expected. The good news for this space is that both consumers and commercial buyers are opening up to Windows 10, and we are already at a point where Windows detachables represents more than 50% of shipments in the category. This should continue throughout the forecast."