Since the arrival of Satya Nadella Microsoft is not just windows only service provider rather they have their presence everywhere now. Earlier most of the services of Microsoft were available on Windows only but now nearly all services are available on Android, iOS, and other popular platforms.
And now after providing their services, it looks Microsoft would soon be launching accessories for other rival platform's products. According to this PDF which is documentation of their upcoming product's compliance with the requirements of the International Civil Aviation Organization (ICAO) in the US, Microsoft would be launching a device called an iPad Touch Cover that would be powered by an inbuilt battery.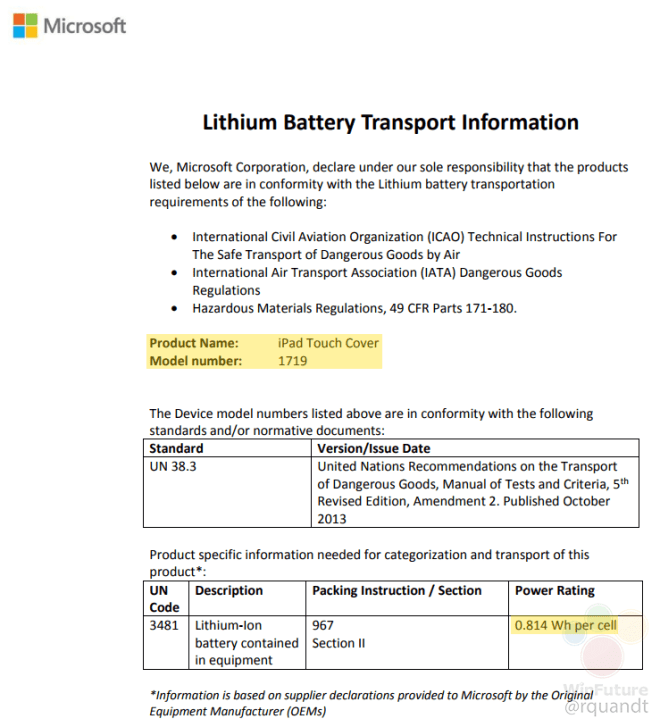 There are no other details regarding this but it would a wireless one because of the presence of 0.814-watt hours battery. "Touch Cover" naming suggests that it may be having a touch pad for cursor control. We will be adding more details in this article once we get them.
So now Microsoft is ready with a product for Apple's iPad that would surely enhance the productivity for their services on iOS. How do our reader's feel?