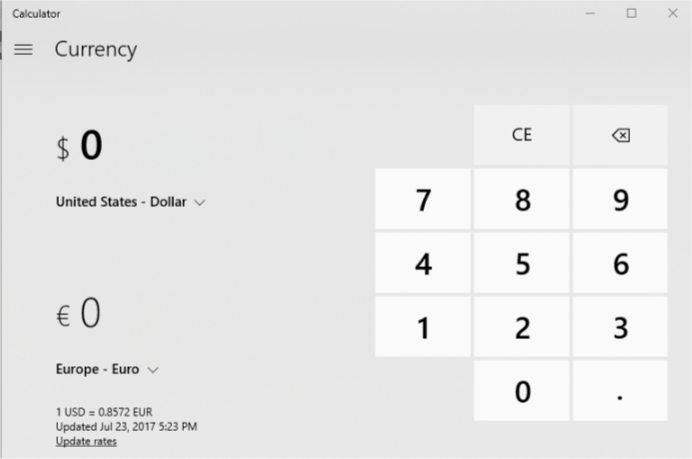 Microsoft Calculator app is a really powerful tool not only for doing mathematical calculations but also converting dimensions from one unit to other. And Today Microsoft has updated the app to version no. 10.1706.1862.0 with the addition of currency converter in its list of various conversions available.
This update has been released to Production Ring which means now it is available to all Windows 10 users. Currency conversion is available for nearly all major currencies and the current exchange rates are managed through the internet. You can even update the currency exchange rates to the latest rates. Microsoft has been updating their first party apps of Windows 10 with a lot of features.
Microsoft has also added their Fluent design language elements to the calculator app last month after the announcement of this new design language at build 2017. It's really good to have a currency conversion option in the calculator app after this update. The latest update to the Windows Calculator app is currently live and users can download it by clicking the below Windows Store link.