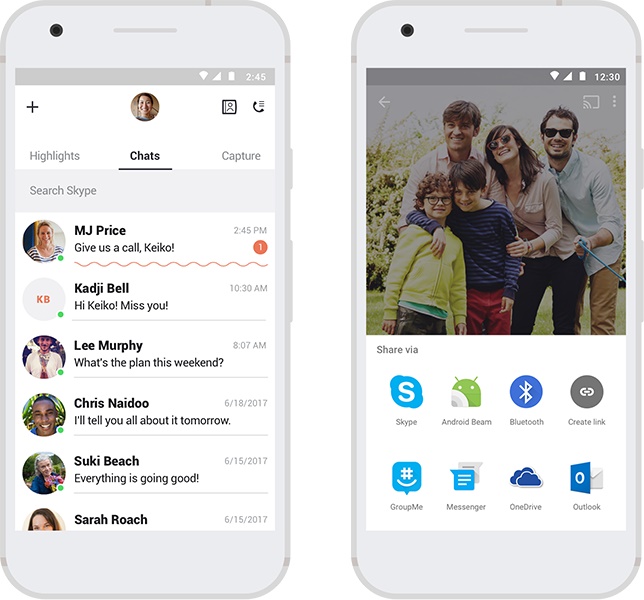 Microsoft had today posted a blog about their journey on building the next generation of Skype. Microsoft has talked about the last months' introduction of new generation of Skype where they had completely redesigned the way Skype looks. They had also added new features on the lines of popular features of Messenger, Instagram, Snapchat like stories. They have also announced today new features that will be available to users in the coming weeks.
Skype would now show the Status of users on the home screen which will allow them to easily find who is active.
Microsoft would also be adding the native sharing capabilities on both Android and iOS for giving you an easy option for sharing content to Skype chats from other apps and services.
They have added new themes and colors options for users to enable them and making the app more personalised.
The UI of the app will be improved to make it easier to navigate and access your conversations.
Users will soon start receiving these features for their phones once they update the app from their Android and iOS app stores.