Microsoft had launched a privacy dashboard some time back which gives users more control over their data in Windows 10. After the ransom ware attacks recently the Redmond Giant is now planning to remind users to review their privacy settings via notifications.
Microsoft from this week has started notifying users with older versions of Windows to update and install the company's Latest Windows 10 Creators update by providing a regular notification/reminder to check their privacy settings.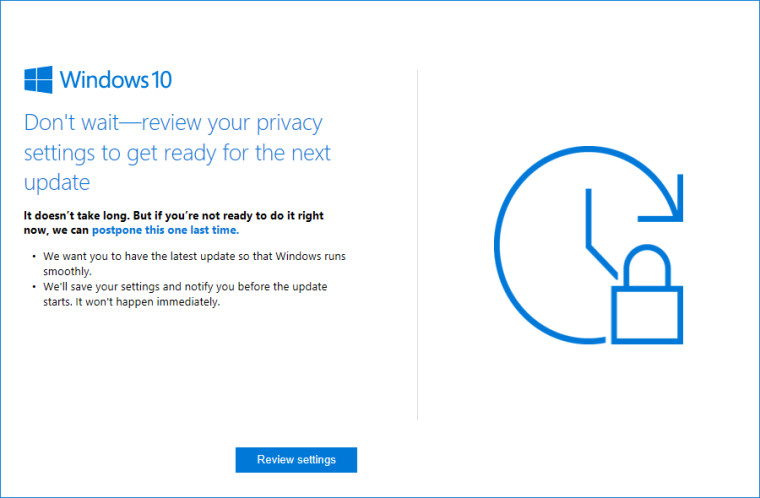 Users who are currently not interested in updating to the latest OS can defer the installation five times with the fifth prompt asking users to confirm the settings. The company has also clarified to users that the Latest update will not be installed forcibly after the confirmation of the privacy settings.
The company has also stated that it is notifying users to upgrade to the latest version of Windows 10 since the company will be stopping support for some of the older versions of the OS like the Original version of Windows 10 version 1507. There is however no clarity as to the number of times the notifications will be appearing for the users on older versions of the Operating systems.