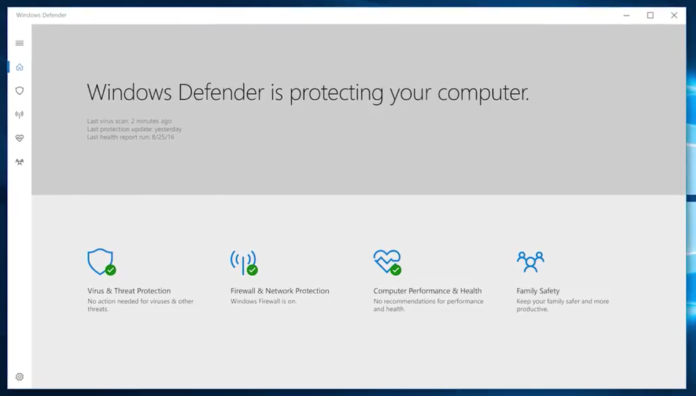 Microsoft has today announced that the upcoming Windows 10 Fall Creators update will be featuring a lot of security improvements. They have announced the Windows Defender ATP (Advanced Threat Protection) which will not only identify the possible attacks but would also be able to prevent those attacks. It will be using new generations of approaches to prevent PCs from malware and hacking threats. Microsoft has posted videos of this announcement.
They will be using the power of intelligence security graph that has enabled Microsoft to find ways to quickly identify threats. One of the most important thing Microsoft says about the Windows Defender ATP is that it is built into the Windows 10 and cloud so users would not be required to use the third party solutions for threat protections. Microsoft also says that when using Windows 10 Defender ATP with the threat protection that is offered by office and Azure it becomes a top notch solution to prevent attacks.
Microsoft had always tried to ensure the consumers that the Windows 10 is the most secure windows ever built by them.And now with Windows 10 Fall Creator update Microsoft is taking security to next level with the introduction of the Windows Defender ATP. While its really good to see Microsoft being proactive to avoid attacks like those happened in May 2017.