Microsoft is all set to release Windows 10 Creators Update on April 11. The Creators Update for Windows 10 comes with major improvements and bug fixes. However, Microsoft hasn't added any major changes related to the interface in the operating system. Microsoft is expected to introduce new features and improvements with the next major update of Windows 10, codenamed as Redstone 3.
The new screenshots from Thurrot have revealed new interface changes coming to Windows 10.
The Project NEON
Microsoft will also introduce Project NEON, a new design language with Redstone 3. The update will bring a major overhaul of the user interface. Leaked detail has revealed some visual changes coming to Windows 10 with the Redstone 3 Update.
UI Changes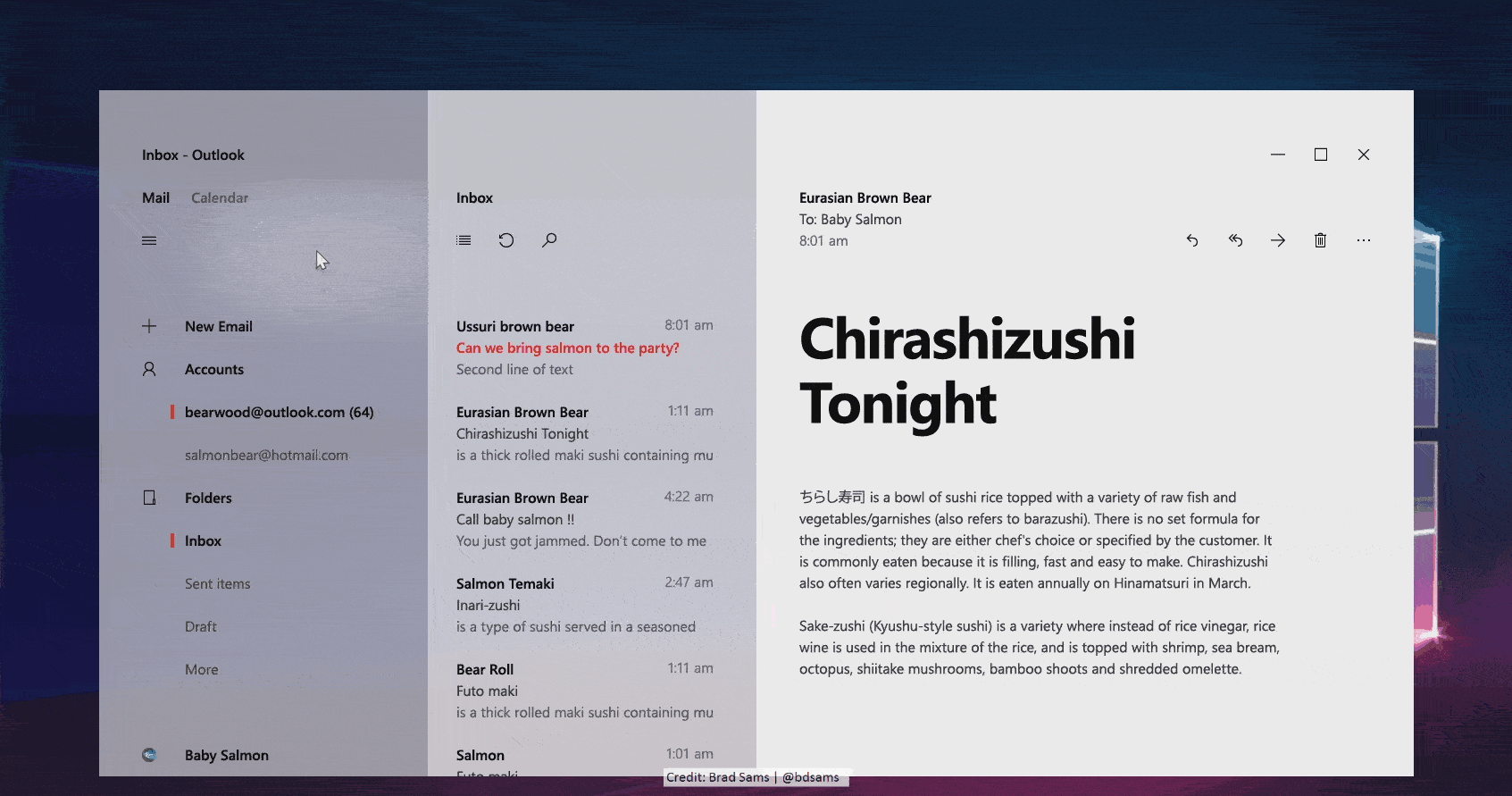 The screenshot has revealed a new design coming to the Outlook Mail app, it has more translucency and blur than ever before. As it is an early version of Redstone 3, more changes will soon make it's way to the operating system.
New Animations
Furthermore, new app animations will be added to the apps. When you will move the app around the screen, the wallpaper will also move slowly around the screen. Although, you will be able to disable this animation feature from the settings.
Improvements to the tablet mode
Microsoft will finally bring some improvements to the tablet mode in Windows 10. The visual improvement includes a new splash effect on start screen's tile when tapping a tile on the start screen.
Microsoft has planned even more improvements for Windows 10 with Redstone 3 update. As the development of Windows 10 Redstone is still in early phase, there are no more changes.