After releasing build 14393.953 last week for PC, Microsoft is pushing out another update today. The update, titled KB4015438 for PC, bumps up the OS version to 14393.969 and is available only on PC, leaving out the Mobile users.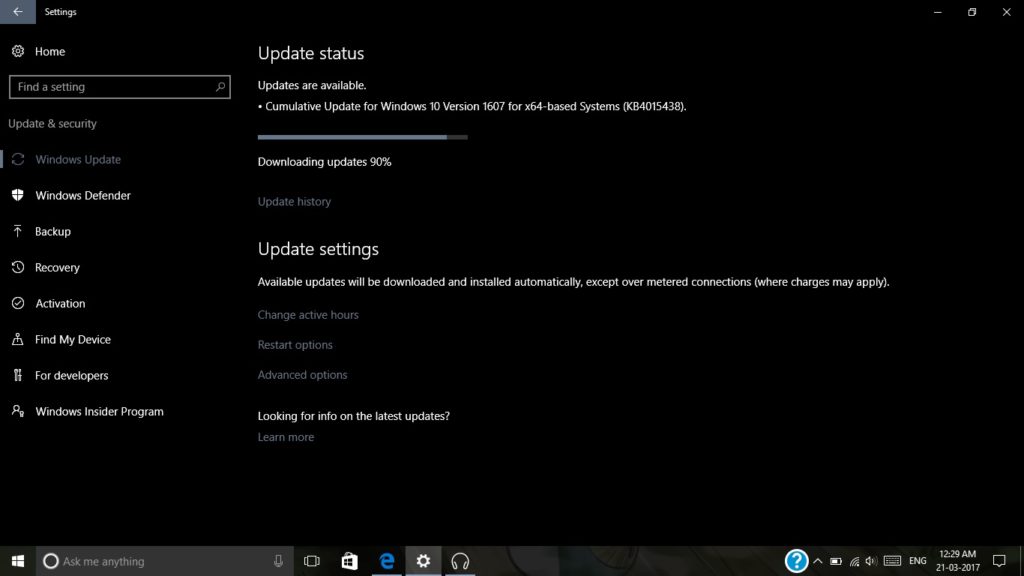 As it is a cumulative update and Creators Update is just around the corner, expect no new features. There are of course bug fixes and two of them are quite important. Firstly, there's a fix for apps using MPEG-2 handling libraries that crashed after the last update. A lot of media playing apps, including Windows DVD player were affected, so this is a must fix. Next, there's a fix for customers on Windows Server 2016 and Windows Client 1607 experiencing deadlocks.
There are also other fixes but the above ones are the most important. With Creators Update launching next month, Microsoft is setting the stage ready with the updates. There must be background improvements on Mobile and PC in these updates to make sure the Creators Update installs without much hassle.
With all the security issues that crop up now and then, it's always a good idea to keep your PC updated. As for Mobile, it looks like there are apparently no major issue that needs a quick fix, so no updates. The updates are currently live and you should download them by heading to Settings and checking for updates.