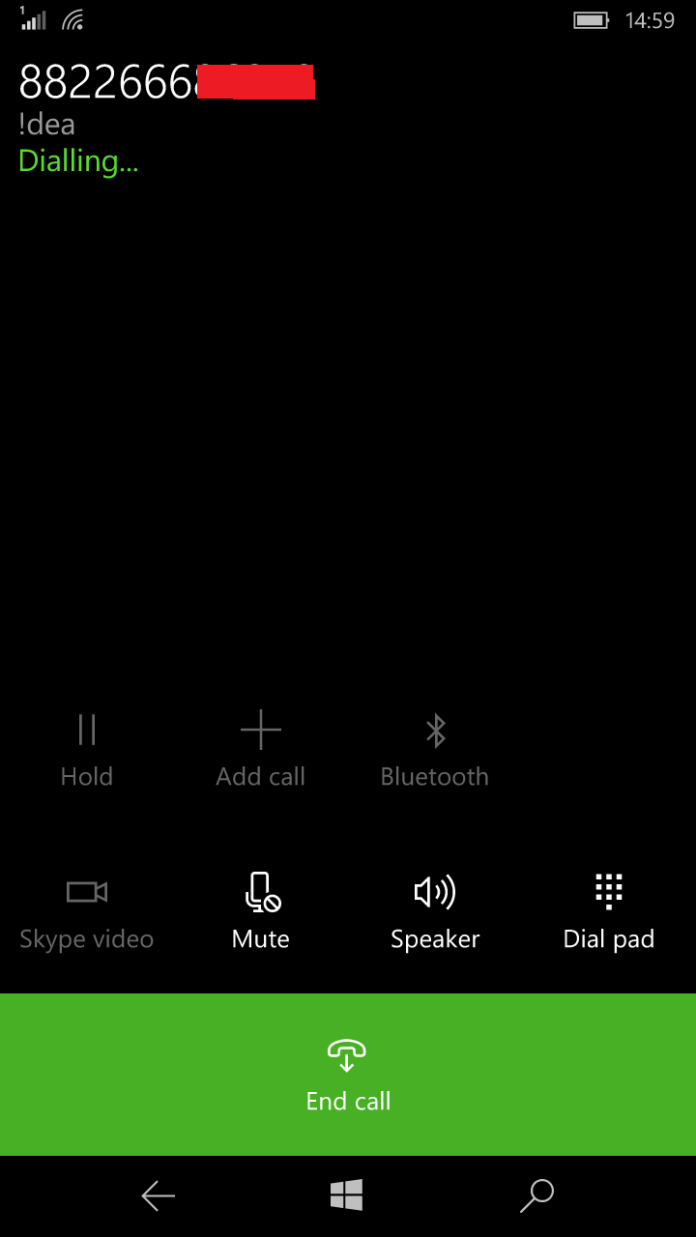 Its going to be a complete year since the first build of windows 10 mobile is launched. Since them I am using windows 10 mobile on many of lumia phones, unlike iOS and Android there is no schedules new version of OS each year so thought to give a try to new build each time it comes.
I found a strange bug in windows 10 mobile build 10586.63, as checked only on that build but seems it was there long before as it could not have been broken then. I tried the same in the current build also but this is still there.
Here is steps that you can follow to produce it,
1. Dial a number say +918826612345 and store it in the contact as a name Me….. (assume this number is also stored on your phone so no need to dial again. ), see the below image as shown below.
2. Dial the number and you will see the standard profile picture (if you have attached, better attach it) the contact name and number. Like exactly i found it below.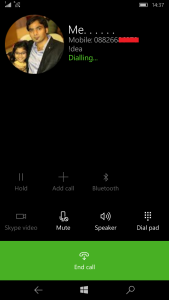 3. Try to dial some of the random number by changing the number as +9188826612345. The result is surprising, as I am able to see my contact name and profile picture in the correct contact number, which is not linked to contact no stored my account as you can see in the contact shown on the picture above.
4. Now I tried the below combination and they all show my contact name and picture,
– 8226612345
– 888826612345
– 882226612345
– 88826612345
– 88226612345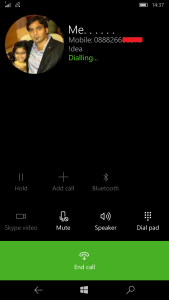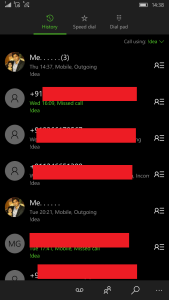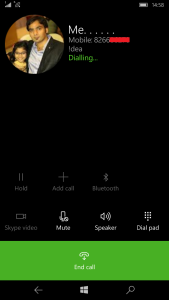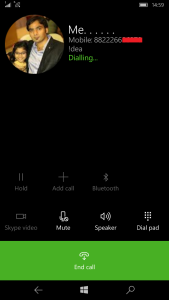 5. The number that didn't show the contact name and image is
– 882266612345
– 88266612345
It looks to me it checks for starting a few digits only. You can try some other combination too.
Watch the video below for a quick demo,
https://www.youtube.com/watch?v=8IZmi0QzZ1E
So what our readers think, is that really a bug ?
Stay tuned to @WindowsLatest. we have many more bugs to show you.
Thanks for reading.