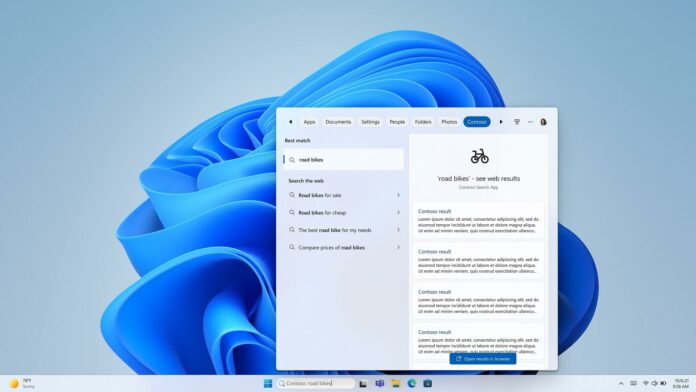 You can soon change the search engine in Windows Search by downloading the MSIX package (app) from the Microsoft Store. If you want to replace Bing with Google in Windows 11's search, you'll need to download Google's app from the Store.
Since the introduction of Windows 10, Bing has been a staple on Windows Search. Like Google and other companies, Microsoft has also forced their search engine on users, whether they like it or not. Thankfully, this is going to change from now.
With the EU breaking up organizations from monopolizing their software, it has now set its sights on Microsoft. According to a recent update on their Learn documentation page, Microsoft will allow users to use different search providers on Windows 11.
As per the documentation, changing search providers in Windows 11 will require some technical prowess on the users' behalf, but most of the changes have to be done by developers and Microsoft. Devs need to create an MSIX package with a package manifest to store the preferred search provider, and users can install it via the Microsoft Store.
For example, you can install an app from the Microsoft Store that will set the preferred search engine to Google. Similarly, Duck Duck Go can create and publish its own MSIX package to the Microsoft Store, and you can install that app to modify the search engine.
An important point to be noted is that changing search providers will only be limited to users in the European Economic Area (EEA) region. You can use Google, DuckDuckGo or any other search provider of your choice. If you live out of the EEA, you are out of options and will have to stick with Bing.
In our tests, we noticed that the update that brings this change isn't live yet. We expect Microsoft to first test it with the Insiders and roll it out to everyone in a few months. With Windows 11 23H2 rolled out, we expect this to shift with a near update.
You can change the Feed Providers in Widgets too
Along with the Search Provider, Microsoft will allow users in the EEA to change the feed provider in the Widgets Board too.
Spotted on their documentation page, Microsoft will allow users to change the feed provider to others instead of just Bing. This will be a huge improvement since users have long complained about having useless and irrelevant articles showing up on their Widget Boards.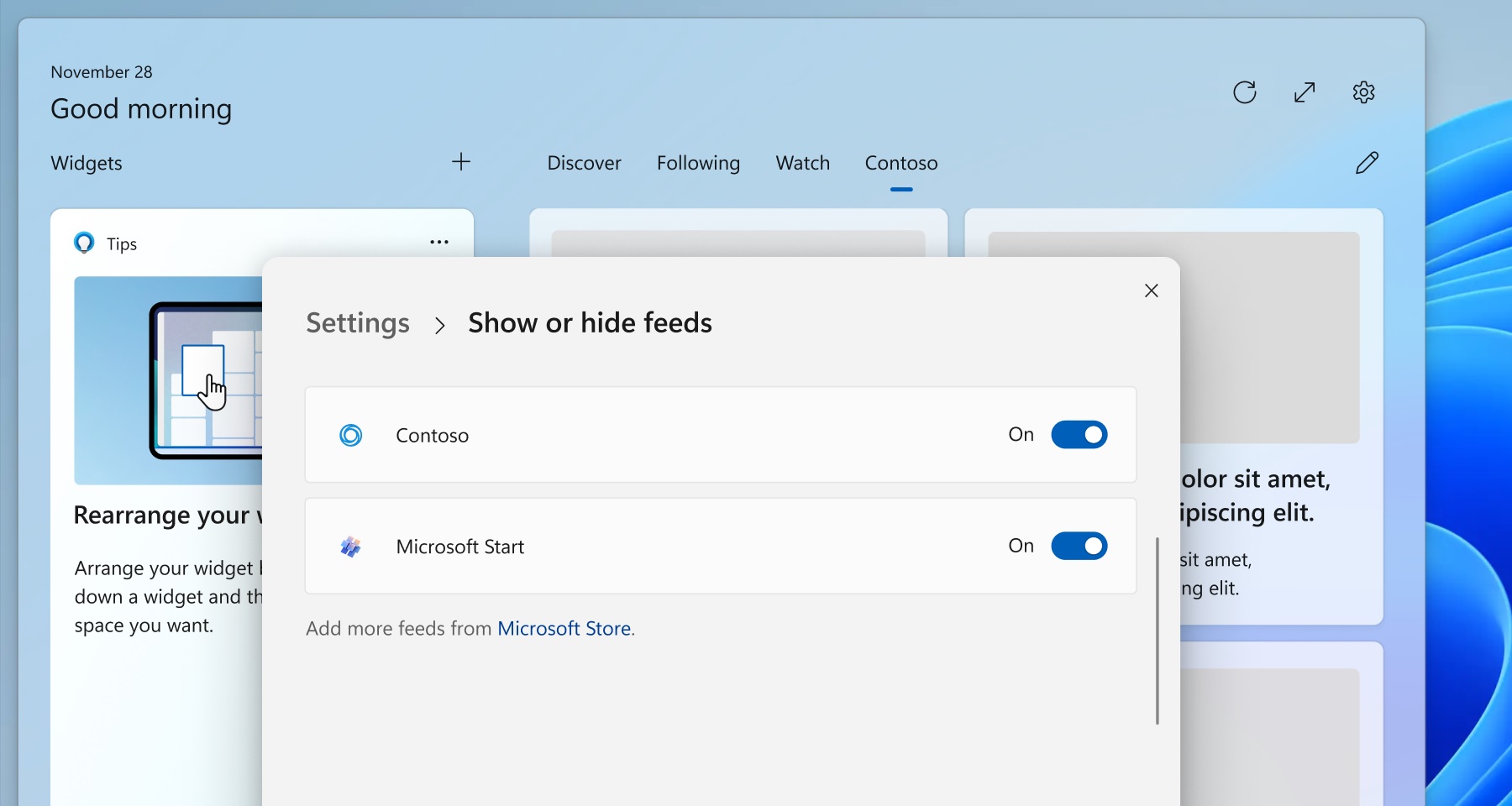 To make matters difficult, there is no easy way to disable the feeds on the Widget Board on Windows 11 for now. You have to either disable the Widget Board as a whole or trust Microsoft to improve their recommendations.
The feature is currently being tested with Insiders, and we expect it to roll out for general users soon.