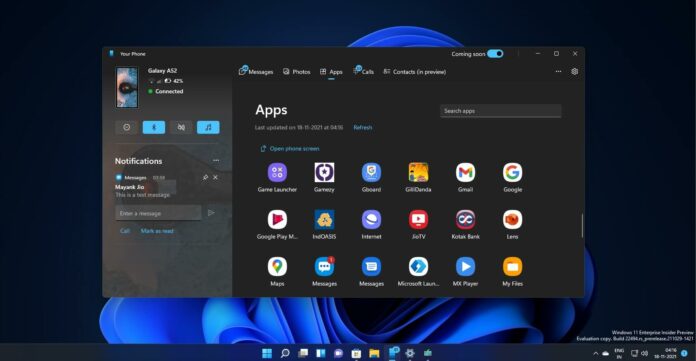 Microsoft's Link to Windows, which enables deeper integration between PC and mobile, will finally work with more Android phones. The new update means you can soon sync your messages, calls and notifications between Windows 11/10 and Android phones made by OnePlus, OPPO and Realme.
For those unaware, "Link to Windows" isn't a new feature. It was first unveiled in 2019 with the Galaxy Note 10. Microsoft and Samsung have been close partners, collaborating on exclusive features, including the "Link to Windows" settings shortcut.
This shortcut, working with Microsoft's Phone Link app for Windows 11, enables users to sync the clipboard, transfer files, audio streaming and more without physically interacting with Samsung phones. Link to Windows is similar to the existing Microsoft companion app for Android, but it offers better performance and deeper Windows 11 integration.
In an update to a support document, Microsoft confirmed most of the "Link to Windows" or Phone Link features are no longer exclusive to Samsung, Surface Duo or Honor. You'll soon be able to reply to texts, pick up calls, and open Android apps on a Windows PC without unlocking your OnePlus, OPPO and Realme phones.
Microsoft's updated documentation noted that three flagship features of Windows 11's Phone Link – "Link to Windows", "Phone screen", and  "Apps (mirroring)" – are coming to OnePlus, OPPO and Realme phones with ColorOS 14 update.
This change has also been highlighted in an update to another document on "Link to Windows".
While all Samsung exclusive features are coming to other Android phones, RCS integration in the messages tab of the Phone Link app works only when the phone's default message is Samsung Message.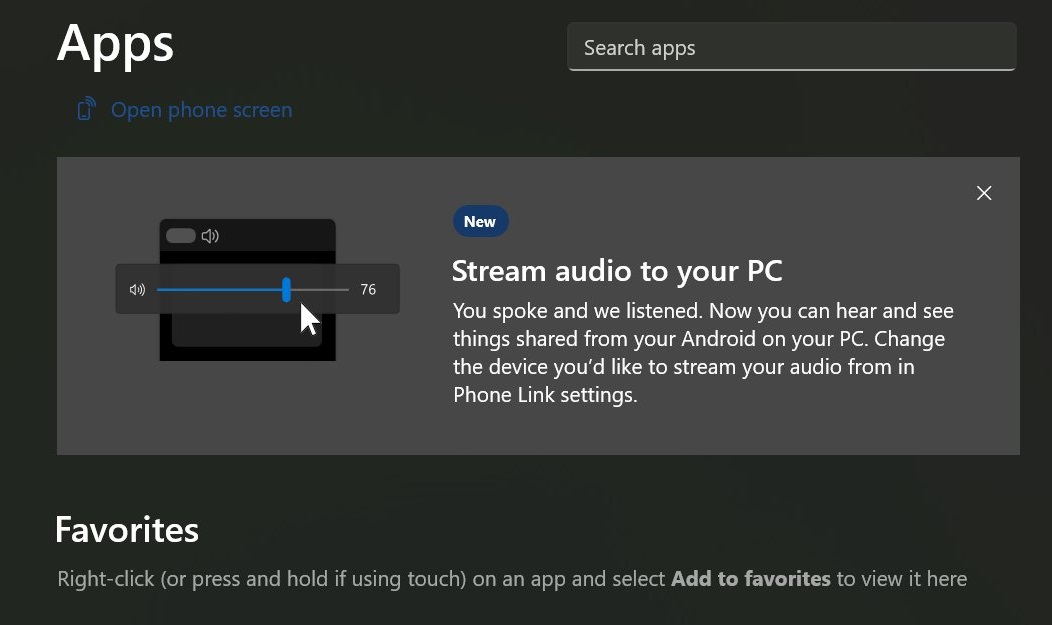 This could also change in the coming months as RCS capabilities depend entirely on the default messaging app used on your phone and its integration with Windows 11's Phone Link.
When can you try Link to Windows on OnePlus, OPPO and Realme phones?
Microsoft won't tell us when the feature will arrive on these mobile devices, but Windows Latest understands that "Link to Windows", a quick settings shortcut, cannot be added to your Android phone by sideloading the APK.
It requires a new software update from these OEMs because the feature needs to be integrated at the firmware level, which is why sideloading Samsung's Link to Windows on other phones can break the device.
The expectation is that the feature will arrive with the ColorOS 14 update, though it's unclear which models will include "Link to Windows" in their quick settings.