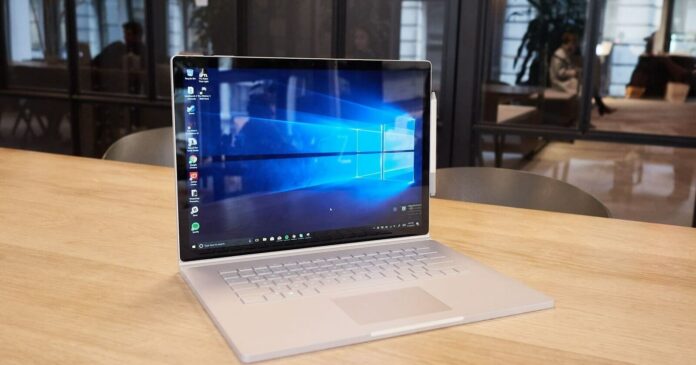 Windows 10 KB5032189 "Windows 10 November 2023 Update" is rolling out, and Microsoft says users can download it via Windows Update. To grab the Windows 10 KB5032189 offline installers, go to Microsoft Update Catalog, identify the update package, and click the download button.
KB5032189 Windows 10 November 2023 security update is a mandatory patch and will download or install automatically whether you like it or not. This update doesn't come with many improvements, but some notable changes include Windows Defender Application Control (WDAC) fixes.
To download the update, go to Settings > Updates & Security > Windows Update and click "Check for updates". As you click "Check for updates", Windows Update will download the patch, advancing PCs to Build. You'll see the following patch when you hit the button:
2023-11 Cumulative Update for Windows 10 Version 22H2 for x86-based Systems (KB5032189)
Download Links for Windows 10 KB5032189
Windows 10 KB5032189 Direct Download Links: 64-bit and 32-bit (x86).
What is new in KB5032189?
One of the critical aspects of this update is its support for the latest daylight saving time (DST) changes in Syria.
The November 2023 security update tackles several memory leak issues, notably in ctfmon.exe and TextInputHost.exe. These leaks, often causing decreased system performance, have now been resolved, ensuring smoother operations.
Printing problems, a popular concern among Windows 10 users, have also been addressed.
The update fixes an error that occurred when printing using v4 print drivers and resolves an issue where Outlook would stop responding when printing to an Internet Printing Protocol (IPP) printer with slow response times.
Here's a list of all important bug fixes:
Connectivity issues have been a focus as well. This update resolves a problem experienced when adding a second network interface card (NIC) without a default gateway, which previously led to connectivity loss.
For mobile operators, the update brings the Country and Operator Settings Asset (COSA) profiles up to date, ensuring better service compatibility and performance.
Windows Defender Application Control (WDAC) also receives attention, with the update fixing an issue where "allow" policies mistakenly blocked certain binaries from running.
Another significant inclusion is the quarterly update to the Windows Kernel Vulnerable Driver Blocklist file, DriverSiPolicy.p7b. This enhancement is crucial for safeguarding against Bring Your Own Vulnerable Driver (BYOVD) attacks by updating the list of at-risk drivers.
KB5032189 for Windows 10 Lso addresses an issue with the robocopy function where the /efsraw switch prevented proper data copying, ensuring reliable file transfer and backup capabilities.
However, the update does come with a known issue regarding BitLocker configuration in Microsoft Intune and potentially other third-party Mobile Device Management (MDM) applications.
The FixedDrivesEncryptionType or SystemDrivesEncryptionType policy settings might incorrectly display a 65000 error in certain environments. It's important to note that this is a reporting error and does not impact the actual drive encryption or the reporting of other device issues.
To mitigate this issue in Microsoft Intune, users can set the relevant BitLocker policies to 'not configured'. Microsoft is actively working on a resolution and promises to deliver an update in an upcoming release.