Windows 11 size is growing, bulking up nearly 10% compared to its predecessor, Windows 10's last release. The latest release of Windows 11 version 23H2 ISO is about 6.24GB, approximately 7.586% larger than Windows 10 22H2. It's a small increment, right? Not really when you compare Windows 11 23H2 size to the earlier versions of Windows 10.
KEY POINTS
ISO file size has been on an upward trend, with Windows 10 22H2 at 5.8GB and Windows 11 23H2 reaching 6.24GB. This growth reflects a pattern of incremental increases, from below 4GB for earlier Windows 10 versions to the current size.
The larger size of the Windows 11 23H2 ISO can be partly explained by new features and improvements, such as an updated File Explorer and the integration of modern APIs and XAML controls.
Microsoft is working to manage the overall size of Windows by removing certain bundled apps like Movies & TV and Maps.
The size of Windows 10 22H2 ISO is 5.8GB, about 7.586% smaller than Windows 11 version 23H2, which is 6.24GB, as noted above. It's a slight increase, one that could be easily ignored. Still, it paints a much more significant picture when we look at the historical numbers, i.e., the steady climb in the size of Windows operating systems recently.
For example, Windows 10 version 1703 (Creators Update) was less than 4GB, and we have witnessed a steady increase with each subsequent update. When we reached the Windows 10 22H2 (the last update) in November 2022, there was a noticeable increment, bringing the size to 5.8GB.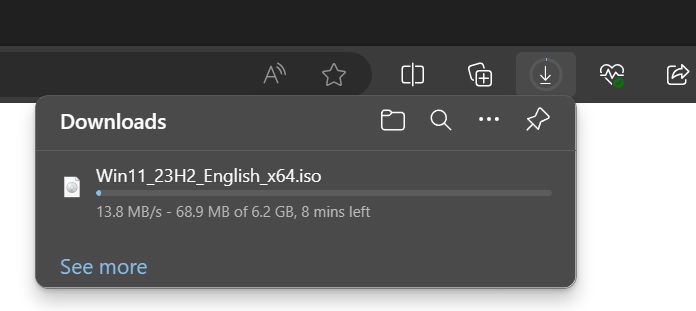 A similar trend has been observed in Windows 11. According to data seen by Windows Latest, the ISO sizes for Windows 11 are:
Windows 11 21H2 English (all editions) 64-bit – 5.7GB
Windows 11 22H2 English (all editions) 64-bit – 5.8GB
Windows 11 23H2 English (all editions) 64-bit – 6.24GB
The above data shows a clear upward trend. Some people were surprised to see Windows 11 ISO files in the 6.22GB range, but Windows 11 23H2 being 7.586% larger than the last iteration of Windows 10 is a continuation of this trajectory.
Windows 11 23H2 ISO size is 6.24GB, but what could be the reason?
The increase in Windows 11 23H2 size could be attributed to features like the new File Explorer, built using WinSDK, which enables new generations of APIs and modern XAML controls. The new Home page in the File Explorer or details pane (which shows content preview in a modern preview) and recommended feed are powered by XAML.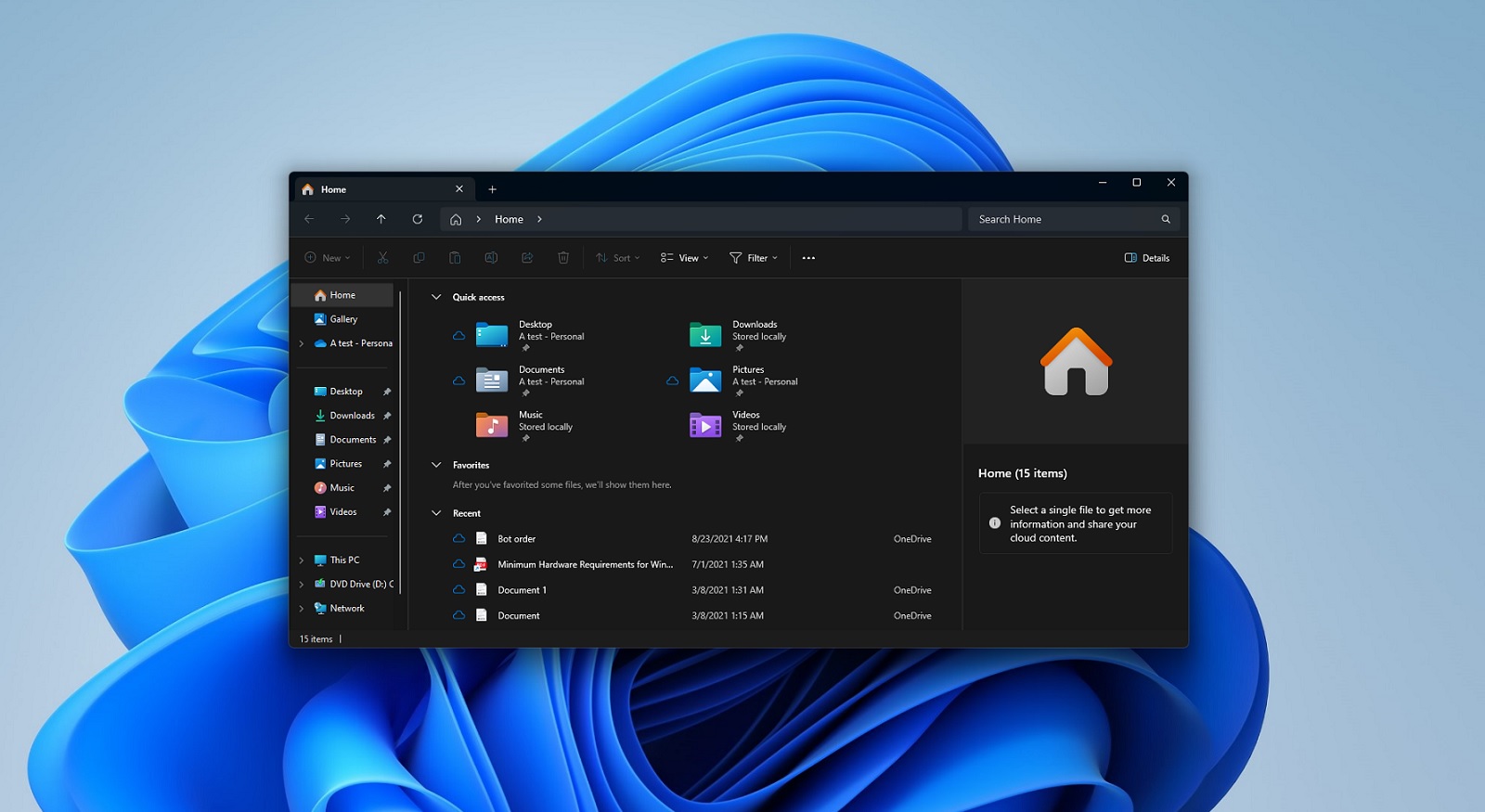 Similarly, the Windows 11 2023 Update adds a new "Home" panel to the Settings app, which uses "cards" to show the most relevant information from Microsoft 365, including current status and benefits. You can view OneDrive's cloud storage directly from the Settings app.
With each feature update, Windows has grown in size and features, but at the same time, it's also plagued with bloatware problems.
While the tech giant is trying to reduce the bloat in the OS by unbundling apps like Movies & TV and Maps, some people believe the efforts are not enough.
Do you think Windows 11's bloatware problem is not getting enough attention? Let us know in the comments below.